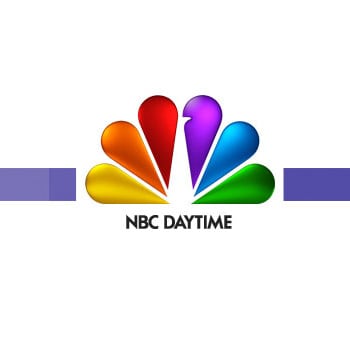 As expected, NBC has renewed "Days of our Lives" through September 2014. The news comes just days after NBC Entertainment Chairman Robert Greenblatt said, "I think 'DAYS' is going to stick around," during NBC's portion of the Television Critics Association winter press tour.  "I don't know that I'm at liberty to say that officially yet, but it's not going anywhere," Greenblatt added. The "DAYS" renewal was announced today by Jennifer Salke, President, NBC Entertainment.
"We are thrilled to announce that 'Days of our Lives' is not going anywhere. It is NBC's longest-running drama series by far and is one of the most historic brands in television," said Salke. "We commend Ken Corday and the entire creative team on continuing to keep the stories and characters fresh, exciting and relevant year after year."
"'Days of our Lives' has maintained a loyal and dedicated fan base for more than four decades and continues to reach a new generation of viewers," said Steve Mosko, President, Sony Pictures Television. "We appreciate NBC's support over the years and, as the show celebrates this significant milestone, we are thrilled that the show will continue to be a part of the NBC family."
Executive producer Ken Corday follows in the tradition of his parents, Betty and Ted Corday, who co-created "Days of our Lives" and helmed the series for many years.
"After so many years in the homes and hearts of our loyal fans, I'm both humbled and elated to say it's 2013 and we're still going strong," said Corday. "I am equally proud that the sense of family which my mom and dad established in our show 48 years ago, is still what drives it today. As we celebrate our 12,000th episode with an amazing cast and great support from our network, we look forward to what's yet to come!"
NBC's extension of the long-running daytime drama for an additional year, keeps the show on the air through September 2014 and past its 48th year anniversary in November 2013.
"DAYS" will air its 12,000th episode on Friday, January 11. In the episode, Sami (played by Alison Sweeney, who coincidentally celebrates her 20-year anniversary on "Days" this week) and Rafe (Galen Gering) start getting close again. Chloe (Nadia Bjorlin) finds an ally in her quest to win Daniel (Shawn Christian) away from Jennifer (Melissa Reeves). Meanwhile, Gabi (Camila Banus) prepares to marry Nick (Blake Berris) while carrying the baby of Will (Daytime Emmy winner Chandler Massey). All three continue to struggle with what role Will should play in the baby's life. Before the episode's end, someone throws a huge wrench into the wedding proceedings.