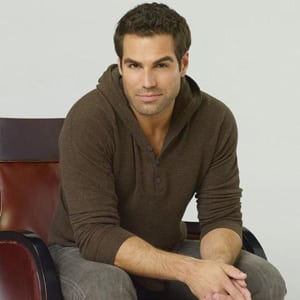 UPDATE Saturday, 1/12/13 1:00 PM ET:  Vilasuso posted the following message to his followers on Twitter, "Can't wait to start AMC reboot! Looking forward to getting Castillos back in action. Thx WGA for joining. Thx for all your love and support!"
PREVIOUS Friday, 1/11/13 6:38 PM ET:  Jordi Vilasuso, who tweeted, "Wishing everyone a happy and safe NYE! BTW, Is someone paging Dr.Griffin Castillo? 😉 #AMC @prospectpk," back on Monday, December 31, 2012, has just announced via SoapCentral Live that he has in fact signed on to return to the drama series when it moves to the web later this year. The actor portrayed Girffin Castillo on the soap from November 2010 until the program concluded its ABC run in September 2011. He re-teams with on screen sister Lindsay Hartley, who was the first actor to have been confirmed as returning when the show resumes production for episodes set to air via Prospect Park's TOLN (The Online Network) website.
With Vilasuso and Hartley signed on, the "AMC" count has been rounded up to five cast members returning. Also returning are Vincent Irizarry, Debbi Morgan and Darnell Williams.