Monthly Archives: August 2012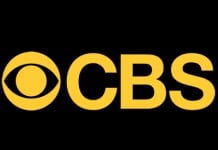 What follows is the Fall 2012 Key Art for the new CBS primetime series "Elementary," "Made in Jersey," "Partners" and "Vegas."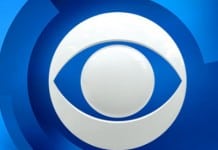 Back in March of 2011, Carlos Pelz, a former hairstylist of CBS' "The Bold and the Beautiful," filed a lawsuit against CBS Television, Bell-Phillip Television Productions and "B&B" senior supervisors Ron Weaver and Jody Lawrence-Miller, claiming defamation after learning of a March 2010 internal memo that cited him as "lazy, ambivalent, produced poor-quality work, was incompetent and was unfit to continue as 'key' hairstylist for the show," according to The Hollywood Reporter. Last week, Pelz lost his case after the overseeing judge dismissed his claims on summary judgment.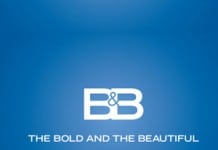 Where have we been? In June, Texas Battle (Marcus Forrester, "The Bold and the Beautiful") released his 2013 Calendar, which features numerous sexy poses by the actor that will never be seen on the CBS Daytime soap, unfortunately. Fortunately, you can snag your copy today by either purchasing the standard edition for $14.99 (includes calendar and a poster) or the special edition for $19.99 (includes an autographed version of the calendar, poster, special behind the scenes footage, a Q&A, and a "B&B" screen test scene) at TexasBattle.com.
Sunday, August 19 is United Nations World Humanitarian Day, and in anticipation of the world wide initiative, Beyoncé Knowles has released her new music video "I Was Here," which was filmed on Friday, August 10 at the United Nations General Assembly in New York City.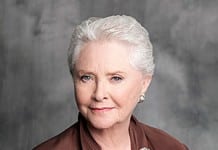 Soap Opera Network has learned that Susan Flannery (Stephanie Forrester, "The Bold and the Beautiful") has been added to the "Young and Restless Life of William J. Bell" book signing being held today from 2:00 PM to 4:00 PM at Barnes & Noble located at 4820 Telephone Road Ventura, CA 93003.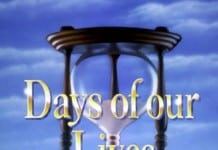 As we have been reporting for the past week, "Days of our Lives" actress Melissa Reeves (Jennifer Horton) has been embroiled in a controversy over a recent tweet she made to her followers about free speech. "Chick-fil-a today!!!! Loved every bite of it;)!! Land of the free and home of the brave. Love that we all appreciate free speech, right?" said Reeves on Tuesday, August 1. Since that day several people, including fans of Reeves, and of her show, have bombarded the actress with responses that either agree with her comment, call for her to apologize and/or clarify her statement, or used unmentionable language against her. Some of her daytime brethren have also spoken out on the issue, but not as harshly. On Thursday, August 16, Reeves finally responded by deleting her Twitter account...but not before making a bold statement.
A week after word leaked that Ronn Moss (Ridge Forrester) opted not to renew his contract, CBS' "The Bold and the Beautiful," now in its 26th season, has worked overtime to not lose another member of its "core four" (the soaps four original cast members).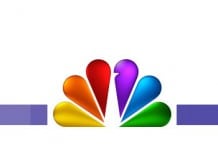 NBC pulls back the curtain with an exclusive backstage pass of the network's new and returning series for Fall 2012, hosted by Matthew Perry and the cast of NBC's new comedy "Go On," in "The NBC Primetime Preview Show."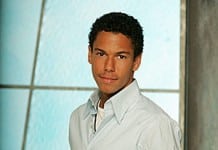 ​Soap Opera Network​ wishes "The Young and the Restless" star Bryton James a very happy birthday as the 2007 Daytime Emmy Award winner for Outstanding Younger Actor in a Drama Series turns 26 years-old today.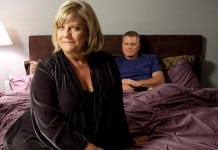 Next week Investigation Discovery invites you to spend your afternoons with Josh and Reva Shayne ("Guiding Light"), or at least with their portrayers Robert Newman and Kim Zimmer, as the network launches "Days of our Knives," a programming initiative aimed at Women 25-54.