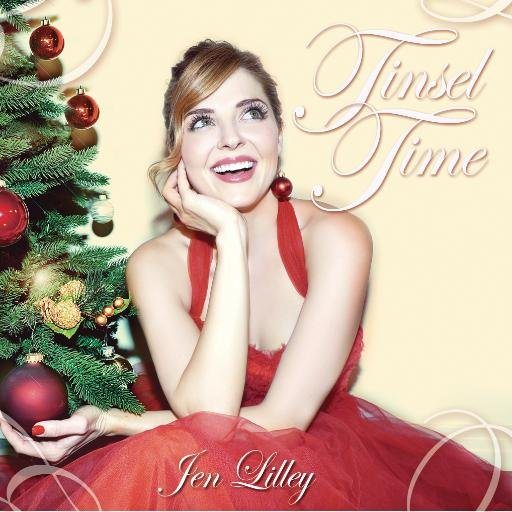 Long before she wanted to become an actress, "Days of our Lives'" Jen Lilley (Theresa) had another dream. "I wanted to record a Christmas album," reveals the actress, who has finally realized it with the release of Tinsel Time. "I'm so happy that it finally happened."
The CD, which Lilley began recording in July, features eight songs: title track Tinsel Time, Jingle Bells, Silent Night/The First Noel, Santa Baby, Baby It's Cold Outside, I've Got My Love to Keep Me Warm, Santa We're All Waiting on You, and Jingle Bells (Reprise). She previously released Baby It's Cold Outside, a duet with Eric Martsolf (Brady), in 2014.
The album is available on digital platforms, like iTunes and Amazon.com, and can also be bought in stores. A third option is to purchase it on jenlilley.com. Fans ordering through the actress' website will receive a signed CD. "And I'll include a personalized Christmas card, too; just as a gift to the fans," says Lilley.