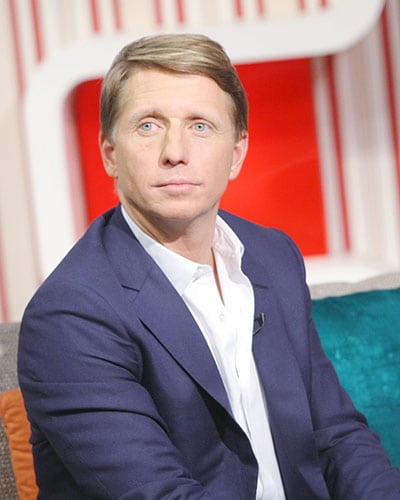 "Twenty-eight years on television is a tremendous achievement," said "The Bold and the Beautiful" Executive Producer and Head Writer, Bradley P. Bell, in a statement released today as the daytime drama series gets ready to celebrate its anniversary on Monday, March 23. The soap, which aired its 7,000th episode in January, was created by the late William J. Bell and Lee Phillip Bell. It's first episode aired on March 23, 1987.
"I work with a brilliant ensemble of cast, production crew, writers and staff. I am grateful to CBS for their unwavering support and for their longstanding commitment to 'The Bold and the Beautiful'. None of this would be possible without the steadfast loyalty and dedication of our fans around the world."
via press release
The only daytime drama set in a real, and not fictional location, "B&B" prides itself on setting the bar by frequently taking production out of the studio and on location. Fall 2014 marked the eleventh international remote taken by "B&B" in the show's 28 year-history, going to the Netherlands with cast members Scott Clifton (Liam Spencer), Darin Brooks (Wyatt Spencer) and Ashleigh Brewer (Ivy Forrester). Previous international locations include Dubai and Abu Dhabi, UAE , Paris, France, Monaco, Puglia, Italy, Cabo San Lucas, Mexico, Sydney, Australia, Portofino, Italy, Venice, Italy, Lake Como, Italy and Barbados. Additionally, "B&B" has taped in numerous U.S. locations around Southern California, on the U.S. Virgin Island of St. Thomas and multiple times in Aspen, Colorado.

In June 2014, "B&B" received its ninth Golden Nymph Award at the International TV Audience Awards in the "Telenovela/Soap Opera" category at the Monte Carlo Television Festival. In 2011, "B&B" received its third consecutive Emmy® award for "Outstanding Daytime Drama Series". In 2010, Guinness World Records® named "The Bold and the Beautiful" the Most Popular Daytime Soap Currently on TV.

"The Bold and the Beautiful" is a Bell-Phillip Television production, broadcast weekdays (1:30-2:00 PM, ET, 12:30-1:00 PM PT) on the CBS Television Network. Since May 2001, it is the first and only daytime drama to simulcast in Spanish utilizing SAP (Secondary Audio Program) technology. Bradley P. Bell is the Executive Producer and Head Writer.