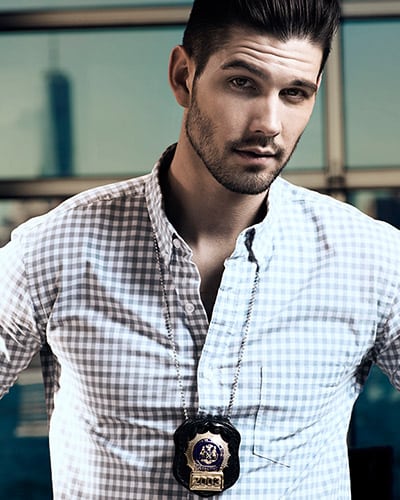 Earlier this month we gave you your first look at "Days of our Lives" alum Casey Deidrick (ex-Chad DiMera) in MTV's upcoming suspense thriller, "Eye Candy," starring Victoria Justice ("Victorious"). The network has now released the official trailer of the series, which debuts Monday, January 12 at 10:00 PM ET/PT.
"Eye Candy" follows the story of Lindy Sampson (Justice), a 21-year-old hacker who takes takes her roommates advice in trying online dating. Unfortunately for Lindy, her decision has dire consequences when she begins to suspect that one of her suitors just might be a deadly cyber stalker.
With help from some of her hacker friends, Lindy teams up with the New York City Police Department's cyber-crimes unit in tracking down a potential serial killer, and leads the charge to solve the murders while unleashing her own style of justice on the streets of New York.
Deidrick will portray Tommy, a dry-witted New York native descending from a long line of cops who now works in the NYPD's cyber unit. He's smart, tough, no-nonsense, and started as a beat cop before working his way up to detective.
Actor Ryan Cooper, who appeared as Bruce Hunter in the 2013 online reboot of "One Life to Live," will portray Jake Bolin, one of Lindy's suitors.
"Eye Candy" is based on the best-selling novel of the same name by R.L. Stine. It also stars Harvey Guillen, Kiersey Clemons and John Garet Stoker.