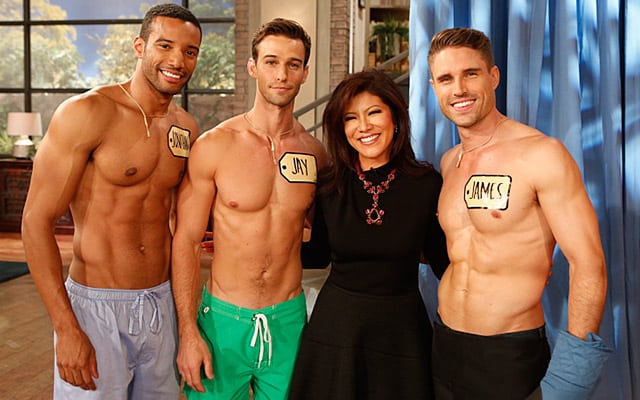 Call it a coincidence of sorts if you like but CBS' "The Talk" today announced the three finalists for the ultimate prize of becoming "The Price is Right's" next male model, and their names all just so happen to start with the letter "J."
READ ALSO: EXCLUSIVE: 'Y&R's' Daniel Goddard and Melissa Ordway Participate in 'The Price Is Right' Male Model Search; Stars Help Judge Final 5 Contestants Down to Final 3!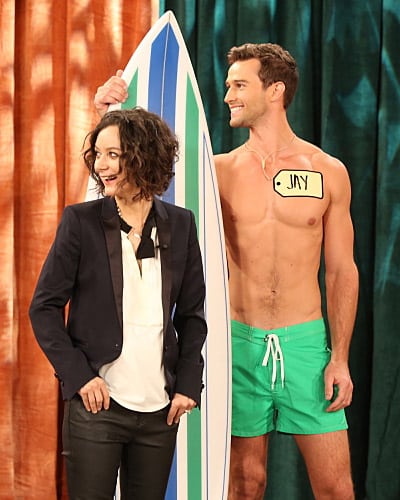 Hailing from the Los Angeles, California area, Jonathan Morgan, 29, says Batman is his ultimate hero. Jay Byars, 27, representing Gaffney, South Carolina, is an adrenaline junkie at heart, which might explain his time as a contestant on "Survivor: One World," the 24th season in the "Survivor" reality franchise. James O'Halloran, 30, is an Australian that had audience members swooning just from hearing him utter just a few words. We can only imagine what will happen when they hear him sing one of his favorite tunes from the Red Hot Chili Peppers as O'Halloran is an avid karaoke singer.
As part of their appearance on "The Talk," each model was introduced to viewers with co-host Sharon Osbourne asking Morgan, a professional model, what his strength was as a "Price" model. Morgan stated he mastered the skill of walking and smiling at the same time. Julie Chen referred to the aforementioned "Survivor" experience Byars had on the primetime series, which may help him with the challenging experience of dealing with a crazy screaming female contestant who wanted to just bum rush him on stage. Meanwhile, O'Halloran could barely muster up a response by Osbourne when asked what the hardest and funnest part of being a contestant during the model search has been so far. O'Halloran, who is an industrial designer, was stating that the anticipation before challenges was the hardest part before the audience burst into excitement and cheers.
READ ALSO: EXCLUSIVE: Which Guy Is Right For 'The Price Is Right?' EP Mike Richards Reveals the Secrets Behind the Game Show's Male Model Search and Its Soap Opera Crossover!
For reasons as to why viewers should pick one of them to be the next male model on "The Price is Right," watch the clip below and then visit priceisright.com to vote.