On Tuesday, December 9, the National Association for the Advancement of Colored People (NAACP) announced the nominees for the 46th Annual NAACP Image Awards. For the first time since at least 1994, when the category was first recognized, no actor or actress from a daytime drama series was nominated in the Outstanding Actor or Outstanding Actress in a Daytime Drama Series following the organizations decision not to include the categories this year. Representatives for the NAACP have yet to officially comment on the matter at press time.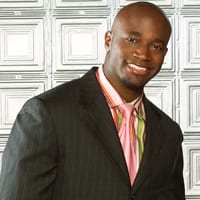 While no daytime actor or actress can look forward to a trophy when the ceremony airs live on Friday, February 6 at 9:00 PM ET/8:00 PM CT on TV One, former daytime actors can. "The Young and the Restless'" Shemar Moore (ex-Malcom Winters) is nominated in the Outstanding Actor in a Drama Series category, as is former "Guiding Light" actor Taye Diggs, who is nominated for his performance as Inspector Terrance English, SFPD in TNT's "Murder in the First." Moore is nominated for his performance as Derek Morgan on CBS' "Criminal Minds." He previously won a record seven NAACP Image Awards (1998, 1999, 2000, 2001, 2002, 2005, 2006) for his role on "Y&R." Diggs previously won an Image Award in the Outstanding Supporting Actor in a Drama Series category in 2009 for "Private Practice."
ABC's "Scandal" and "How to Get Away with Murder" are not only nominated for Outstanding Drama Series, their leading actresses, Kerry Washington and Viola Davis, are both up for Outstanding Actress in a Drama Series. Washington won the award in 2013 and 2014 for her powerful performance as Olivia Pope on "Scandal." Davis, who plays Annalise Keating on "Murder," is also nominated the Outstanding Actress in a Motion Picture and Outstanding Supporting Actress in a Motion Picture categories for her roles "The Disappearance of Eleanor Rigby" and "Get On Up," respectively.
For a complete list of nominees, see below:
Outstanding Comedy Series
"Orange is the New Black" (Netflix)
"black-ish" (ABC)
"House of Lies" (Showtime)
"Key & Peele" (Comedy Central)
"Real Husbands of Hollywood" (BET)
Outstanding Actor in a Comedy Series
Andre Braugher – "Brooklyn Nine-Nine" (FOX)
Anthony Anderson – "'black-ish" (ABC)
Don Cheadle – "House of Lies" (Showtime)
Keegan-Michael Key – "Key & Peele" (Comedy Central)
Kevin Hart – "Real Husbands of Hollywood" (BET)
Outstanding Actress in a Comedy Series
Mindy Kaling – "The Mindy Project" (FOX)
Niecy Nash – "The Soul Man" (TV Land)
Tracee Ellis Ross – "black-ish" (ABC)
Uzo Aduba – "Orange is the New Black" (Netflix)
Wendy Raquel Robinson – "The Game" (BET)
Outstanding Supporting Actor in a Comedy Series
Boris Kodjoe – "Real Husbands of Hollywood" (BET)
Glynn Turman – "House of Lies" (Showtime)
Laurence Fishburne – "black-ish" (ABC)
Marcus Scribner – "black-ish" (ABC)
Terry Crews – "Brooklyn Nine-Nine" (FOX)
Outstanding Supporting Actress in a Comedy Series
Adrienne C. Moore – "Orange is the New Black" (Netflix)
Laverne Cox – "Orange is the New Black" (Netflix)
Lorraine Toussaint – "Orange is the New Black" (Netflix)
Sofia Vergara – "Modern Family" (ABC)
Yara Shahidi – "black-ish" (ABC)
Outstanding Drama Series
"Being Mary Jane" (BET)
"Grey's Anatomy" (ABC)
"House of Cards" (Netflix)
"How to Get Away with Murder" (ABC)
"Scandal" (ABC)
Outstanding Actor in a Drama Series
LL Cool J – "NCIS: LA" (CBS)
Omar Epps – "Resurrection" (ABC)
Omari Hardwick – "Being Mary Jane" (BET)
Shemar Moore – "Criminal Minds" (CBS)
Taye Diggs – "Murder in the First" (TNT)
Outstanding Actress in a Drama Series
Gabrielle Union – "Being Mary Jane" (BET)
Kerry Washington – "Scandal" (ABC)
Nicole Beharie – "Sleepy Hollow" (FOX)
Octavia Spencer – "Red Band Society" (FOX)
Viola Davis – "How to Get Away with Murder" (ABC)
Outstanding Supporting Actor in a Drama Series
Alfred Enoch – "How to Get Away with Murder" (ABC)
Courtney B. Vance – "Masters of Sex" (Showtime)
Guillermo Diaz – "Scandal" (ABC)
Jeffrey Wright – "Boardwalk Empire" (HBO)
Joe Morton – "Scandal" (ABC)
Outstanding Supporting Actress in a Drama Series
Aja Naomi King – "How to Get Away with Murder" (ABC)
Alfre Woodard – "State of Affairs" (NBC)
Chandra Wilson – "Grey's Anatomy" (ABC)
Khandi Alexander – "Scandal" (ABC)
Jada Pinkett Smith – "Gotham" (FOX)
Outstanding Television Movie, Mini-Series or Dramatic Special
"A Day Late and a Dollar Short" (Lifetime Networks)
"American Horror Story: Freak Show" (FX)
"Drumline: A New Beat" (VH1)
"The Gabby Douglas Story" (Lifetime Networks)
"The Trip to Bountiful" (Lifetime Networks)
Outstanding Actor in a Television Movie, Mini-Series or Dramatic Special
Blair Underwood – "The Trip to Bountiful" (Lifetime Networks)
Charles S. Dutton – "Comeback Dad" (UP Entertainment)
Larenz Tate – "Gun Hill" (BET)
Mekhi Phifer – "A Day Late and a Dollar Short" (Lifetime Networks)
Ving Rhames – "A Day Late and a Dollar Short" (Lifetime Networks)
Outstanding Actress in a Television Movie, Mini-Series or Dramatic Special
Angela Bassett – "American Horror Story: Freak Show" (FX)
Cicely Tyson – "The Trip to Bountiful" (Lifetime Networks)
Keke Palmer – "The Trip to Bountiful" (Lifetime Networks)
Regina King – "The Gabby Douglas Story" (Lifetime Networks)
Vanessa Williams – "The Trip to Bountiful" (Lifetime Networks)
Outstanding News/ Information (Series or Special)
"America After Ferguson" (PBS)
"Finding Your Roots with Henry Louis Gates, Jr." (PBS)
"Melissa Harris Perry" (MSNBC)
"Oprah's Lifeclass" (OWN)
"Unsung" (TV One)
Outstanding Talk Series
Outstanding Reality Series
"Shark Tank" (ABC)
"Iyanla: Fix My Life" (OWN)
"Dancing with the Stars" (ABC)
"The Voice" (NBC)
"Welcome to Sweetie Pie's" (OWN)
Outstanding Variety (Series or Special)
"BET Awards" (BET)
"Family Feud" (Syndicated)
"On the Run: Beyoncé and Jay Z" (HBO)
"Oprah's Master Class" (OWN)
"UNCF An Evening of Stars" (NBC, CBS, ABC, FOX, The CW, BET, Centric)
Outstanding Children's Program
"Doc McStuffins" (Disney Junior)
"Anna Deavere Smith: A Youngarts Masterclass" (HBO)
"HALO Awards" (Nickelodeon)
"Dora and Friends: Into The City!" (Nickelodeon)
"Kid President: Declaration of Awesome" (HUB)
Outstanding Performance by a Youth in a Youth/Children's Program (Series or Special)
Amber Montana – "Haunted Hathaways" (Nickelodeon)
China Anne McClain – "How to Build a Better Boy" (Disney Channel)
Curtis Harris – "Haunted Hathaways" (Nickelodeon)
Fatima Ptacek – "Dora and Friends: Into The City!" (Nickelodeon)
Taliyah Whitaker – "Wallykazam!" (Nickelodeon)
Outstanding Host in a Talk, Reality, News/Information or Variety
Steve Harvey – "Steve Harvey" (Syndicated)
Queen Latifah – "The Queen Latifah Show" (Syndicated)
Chris Rock – "BET Awards" (BET)
Gwen Ifill – "America After Ferguson" (PBS)
Melissa Harris Perry – "Melissa Harris Perry" (MSNBC)
Outstanding New Artist
Aloe Blacc (XIX Recordings/Interscope Records)
Erica Campbell (My Block Inc./eOne Music)
Jhene Aiko (Def Jam Recordings)
Liv Warfield (Kobalt Label Services)
3 Winans Brothers (BMG)
Outstanding Male Artist
John Legend (Columbia Records)
Kem (Motown – Capitol)
Kendrick Lamar (Interscope Records)
Michael Jackson (Epic Records)
Pharrell Williams (Columbia Records)
Outstanding Female Artist
Alicia Keys (RCA Records)
Beyoncé (Columbia Records)
Jennifer Hudson (RCA Records)
Ledisi (Verve Records)
Mary J Blige (Capitol)
Outstanding Duo, Group or Collaboration
"Being With You" – Smokey Robinson feat. Mary J Blige (Verve)
"Brand New" – Pharrell Williams feat. Justin Timberlake (Columbia Records)
"Gust of Wind" – Pharrell Williams feat. Daft Punk (Columbia Records)
"Love, Marriage & Divorce" – Toni Braxton & Babyface (Def Jam Recordings)
"Stay with Me" – Sam Smith feat. Mary J Blige (Capitol)
Outstanding Jazz Album
"My Old Friend: Celebrating George Duke" – Al Jarreau (Concord)
"Dave Koz and Friends: The 25th of December" – Dave Koz (Concord Records)
"Beautiful Life" – Dianne Reeves (Concord)
"Living My Dream" – Jonathan Butler (Rendezvous Music)
"Up" – Stanley Clarke (Mack Avenue Records)
Outstanding Gospel Album (Traditional or Contemporary)
"Duets" – Donnie McClurkin (RCA Inspiration)
"Help" – Erica Campbell (My Block Inc./eOne Music)
"I Will Trust" – Fred Hammond (RCA Inspiration)
"Where My Heart Belongs" – Gladys Knight (Shadow Mountain Records)
"Journey To Freedom" – Michelle Williams (eOne Music)
Outstanding Music Video
"Pretty Hurts" – Beyoncé (Columbia Records)
"You & I (Nobody in the World)" – John Legend (Columbia Records)
"It's You" – KEM (Motown – Capitol)
"i" – Kendrick Lamar (TDE/Interscope)
"Love Never Felt So Good" – Michael Jackson feat. Justin Timberlake (Epic Records)
Outstanding Song
"We Are Here" – Alicia Keys (RCA Records)
"The Man" – Aloe Blacc (Interscope Records)
"Pretty Hurts" – Beyoncé (Columbia Records)
"i" – Kendrick Lamar (TDE/Interscope)
"Good Kisser" – Usher (RCA Records)
Outstanding Album
"Aretha Franklin Sings the Great Diva Classics" – Aretha Franklin (RCA Records)
"Beyoncé Platinum Edition" – Beyoncé (Columbia Records)
"JHUD" – Jennifer Hudson (RCA Records)
"G I R L" – Pharrell Williams (Columbia Records)
"Love, Marriage & Divorce" – Toni Braxton & Babyface (Def Jam Recordings)
Outstanding Literary Work – Fiction
"A Wanted Woman" – Eric Jerome Dickey (Penguin Random House)
"An Untamed State" – Roxane Gay (Grove/Atlantic – Black Cat)
"Another Woman's Man" – Shelly Ellis (Kensington Publishing Corp.)
"Momma: Gone" – Nina Foxx (Brown Girls Publishing)
"The Prodigal Son" – Kimberla Lawson Roby (Grand Central Publishing/Hachette Book Group)
Outstanding Literary Work – Non-Fiction
"Bad Feminist" – Roxane Gay (Harper Perennial/HarperCollins)
"Just Mercy: A Story of Justice and Redemption" – Bryan Stevenson (Spiegel & Grau)
"Place not Race: A New Vision of Opportunity in America" – Sheryll Cashin (Beacon Press)
"The Bill of the Century: The Epic Battle for the Civil Rights Act" – Clay Risen (Bloomsbury Press)
"Who We Be: The Colorization of America" – Jeff Chang (St. Martin's Press)
Outstanding Literary Work – Debut Author
"Forty Acres" – Dwayne Alexander Smith (Atria Books)
"Queen Sugar" – Natalie Baszile (Pamela Dorman Books/Penguin Random House)
"Remedy For A Broken Angel" – Toni Ann Johnson (Nortia Press)
"The 16th Minute of Fame: An Insider's Guide for Maintaining Success Beyond 15 Minutes of Fame" – Darrell Miller (Dunham Books)
"Time of the Locust" – Morowa Yejide (Atria Books)
Outstanding Literary Work – Biography/ Auto Biography
"Breaking Ground: My Life in Medicine" – Louis Sullivan with David Chanoff (University of Georgia Press)
"Handbook for an Unpredictable Life: How I Survived Sister Renata and My Crazy Mother, and Still Came Out Smiling (with Great Hair)" – Rosie Perez (Crown Archetype)
"Life In Motion" – Misty Copeland (Touchstone)
"Mayor for Life" – Marion Barry, Omar Tyree (Strebor Books)
"Stand Up Straight and Sing!" – Jessye Norman (Houghton Mifflin Harcourt)
Outstanding Literary Work – Instructional
"101 Scholarship Applications: What It Takes to Obtain a Debt-Free College Education" – Gwen Richardson (Cushcity Communications)
"10-Day Green Smoothie Cleanse" – JJ Smith (Atria Books/Simon & Schuster)
"Afro-Vegan: Farm-Fresh African, Caribbean, and Southern Flavors Remixed" – Bryant Terry (Ten Speed Press)
"Justice While Black: Helping African-American Families Navigate and Survive the Criminal Justice System" – Robbin Shipp, Nick Chiles (Agate Bolden)
"Promises Kept: Raising Black Boys to Succeed in School and in Life" – Joe Brewster, Michele Stephenson, Hilary Beard (Spiegel & Grau)
Outstanding Literary Work – Poetry
"Citizen: An American Lyric" – Claudia Rankine (Graywolf Press)
"Digest" – Gregory Pardlo (Four Way Books)
"The New Testament" – Jericho Brown (Copper Canyon Press)
"The Poetry of Derek Walcott 1948-2013″ – Derek Walcott, Selected by Glyn Maxwell (Farrar, Straus and Giroux)
"We Didn't Know Any Gangsters" – Brian Gilmore (Cherry Castle Publishing, LLC)
Outstanding Literary Work – Children
"Beautiful Moon" – Tonya Bolden (Author), Eric Velasquez (Illustrator) (Abrams/Abrams Books for Young Readers)
"Little Melba and Her Big Trombone" – Katheryn Russell-Brown (Author), Frank Morrison (Illustrator) (Lee & Low Books)
"Malcolm Little" – Ilyasah Shabazz (Author), AG Ford (Illustrator) (Simon & Schuster)
"Searching for Sarah Rector" – Tonya Bolden (Abrams/Abrams Books for Young Readers)
"Dork Diaries 8: Tales From A Note-So-Happily Ever After" – Rachel Renee Russell with Nikki Russell and Erin Russell (Simon & Schuster)
Outstanding Literary Work – Youth/Teens
"Because They Marched: The People's Campaign for Voting Rights That Changed America" – Russell Freedman (Holiday House)
"Brown Girl Dreaming" – Jacqueline Woodson (Nancy Paulsen Books)
"Revolution" – Deborah Wiles (Scholastic Press)
"The Freedom Summer Murders" – Don Mitchell (Scholastic Press)
"The Red Pencil" – Andrea Davis Pinkney (Author), Shane Evans (Illustrator) (Little, Brown Books for Young Readers)
Outstanding Motion Picture
"Belle" (Fox Searchlight Pictures/ DJ Films)
"Beyond The Lights" (Relativity Media)
"Dear White People" (Lionsgate and Roadside Attractions)
"Get On Up" (Universal Pictures)
"Selma" (Paramount Pictures
Outstanding Actor in a Motion Picture
Chadwick Boseman – "Get On Up" (Universal Pictures)
David Oyelowo – "Selma" (Paramount Pictures)
Denzel Washington – "The Equalizer" (Columbia Pictures)
Idris Elba – "No Good Deed" (Screen Gems)
Nate Parker – "Beyond The Lights" (Relativity Media)
Outstanding Actress in a Motion Picture
Gugu Mbatha-Raw – "Belle" (Fox Searchlight Pictures/ DJ Films)
Quvenzhané Wallis – "Annie" (Columbia Pictures)
Taraji P. Henson – "No Good Deed" (Screen Gems)
Tessa Thompson – "Dear White People" (Lionsgate and Roadside Attractions)
Viola Davis – "The Disappearance of Eleanor Rigby" (The Weinstein Company)
Outstanding Supporting Actor in a Motion Picture
André Holland – "Selma" (Paramount Pictures)
Cedric the Entertainer – "Top Five" (Paramount Pictures)
Common – "Selma" (Paramount Pictures)
Danny Glover – "Beyond The Lights" (Relativity Media)
Wendell Pierce – "Selma" (Paramount Pictures)
Outstanding Supporting Actress in a Motion Picture
Carmen Ejogo – "Selma" (Paramount Pictures)
Jill Scott – "Get On Up" (Universal Pictures)
Octavia Spencer – "Get On Up" (Universal Pictures)
Oprah Winfrey – "Selma" (Paramount Pictures)
Viola Davis – "Get On Up" (Universal Pictures)
Outstanding Independent Motion Picture
"Belle" (Fox Searchlight Pictures/ DJ Films)
"Dear White People" (Lionsgate and Roadside Attractions)
"Half of a Yellow Sun" (monterey media inc.)
"Life of a King" (Animus Films/Serena Films)
"JIMI: All Is By My Side" (XLrator Media)
Outstanding Documentary (Theatrical)
"Documented" (Apo Anak Productions)
"Finding Fela" (Jigsaw Productions)
"I Am Ali" (Focus World/Fisheye Films)
"Keep On Keepin On" (RADiUS)
"Through A Lens Darkly: Black Photographers and the Emergence of a People" (Chimpanzee Productions, Inc.)
Outstanding Documentary (Television)
"American Experience: Freedom Summer" (PBS)
"Bad Boys" (ESPN)
"Mr. Dynamite: The Rise of James Brown" (HBO)
"Rand University" (ESPN)
"The War Comes Home: Soledad O'Brien Reports" (CNN)
Outstanding Writing in a Comedy Series
Brigette Munoz-Liebowitz – "Brooklyn Nine-Nine" – Road Trip (FOX)
Aisha Muharrar – "Parks and Recreation" – Ann & Chris (NBC)
Regina Hicks – "Instant Mom" – A Kids's Choice (Nickelodeon and [email protected])
Sara Hess – "Orange is the New Black" – It Was the Change (Netflix)
Mindy Kaling – "The Mindy Project" – Danny and Mindy (FOX)
Outstanding Writing in a Dramatic Series
Zahir McGhee – "Scandal" – Mama Said Knock You Out (ABC)
Erika Green Swafford – "How to Get Away with Murder" – Let's Get To Scooping (ABC)
Mara Brock Akil – "Being Mary Jane" – Uber Love (BET)
Warren Leight, Julie Martin – "Law & Order: SVU" – American Disgrace (NBC)
Zoanne Clack – "Grey's Anatomy" – You Be Illin' (ABC)
Outstanding Writing in a Motion Picture (Television)
Karin Gist, Regina Hicks – "Drumline: A New Beat" (VH1)
Reggie Bythewood – "Gun Hill" (BET)
Shernold Edwards – "A Day Late and a Dollar Short" (Lifetime Networks)
Sterling Anderson, Maria Nation – "The Gabby Douglas Story" (Lifetime Networks)
Sharon Brathwaite, Peres Owino – "Seasons of Love" (Lifetime Networks)
Outstanding Writing in a Motion Picture (Theatrical)
Chris Rock – "Top Five" (Paramount Pictures)
Richard Wenk – "The Equalizer" (Columbia Pictures)
Misan Sagay – "Belle" (Fox Searchlight Pictures/ DJ Films)
Justin Simien – "Dear White People" (Roadside Attractions and Lionsgate)
Margaret Nagle – "The Good Lie" (Alcon Entertainment)
Outstanding Directing in a Comedy Series
Ken Whittingham – "Parks and Recreation" – Prom (NBC)
Ken Whittingham – "The Mindy Project" – Think Like a Peter (FOX)
Reginald Hudlin – "Bad Judge" – Knife to a Gunfight (NBC)
Linda Mendoza – "Bad Judge" – One Brave Waitress (NBC)
Stan Lathan – "Real Husbands of Hollywood" – No New Friends (BET)
Outstanding Directing in a Dramatic Series
Anton Cropper – "Suits" – One-Two-Three Go… (USA)
Carl Franklin – "House of Cards" – Chapter 14 (Netflix)
Cary Joji Fukunaga – "True Detective" – Who Goes There (HBO)
Hanelle Culpepper – "Criminal Minds" – The Edge of Winter (CBS)
Millicent Shelton – "The Divide" – And the Little Ones Get Caught (WE tv)
Outstanding Directing in a Motion Picture(Television)
Bille Woodruff – "Drumline: A New Beat" (VH1)
Greg Champion – "The Gabby Douglas Story" (Lifetime Networks)
Michael Wilson – "The Trip to Bountiful" (Lifetime Networks)
Reggie Bythewood – "Gun Hill" (BET)
Stephen Tolkin – "A Day Late and a Dollar Short" (Lifetime Networks)
Outstanding Directing in a Motion Picture (Theatrical)
Amma Asante – "Belle" (Fox Searchlight Pictures/ DJ Films)
Antoine Fuqua – "The Equalizer" (Columbia Pictures)
Ava DuVernay – "Selma" (Paramount Pictures)
John Ridley – "JIMI: All Is By My Side" (XLrator Media)
Gina Prince-Bythewood – "Beyond The Lights" (Relativity Media)
Outstanding Character Voice-Over Performance
Jamie Foxx – "Rio 2″ (20th Century Fox)
Loretta Devine – "Doc McStuffins" (Disney Junior)
Morgan Freeman – "The Lego Movie" (Warner Bros. Pictures/Village Roadshow Pictures/Ratpac-Dune Entertainment/Lego System A/S/Vertigo Entertainment/Lin Pictures)
Tracy Morgan – "The Boxtrolls" (Focus Features)
Zoe Saldana – "The Book of Life" (20th Century Fox)