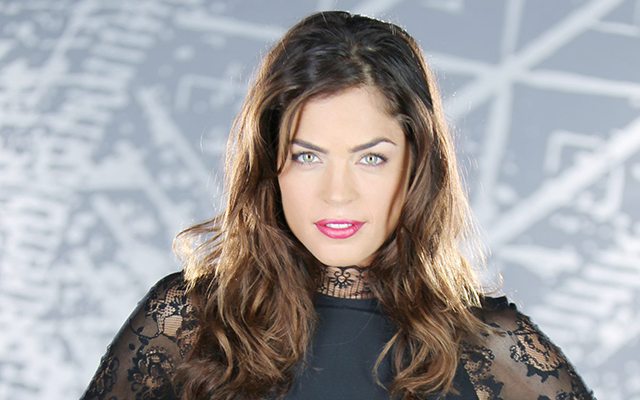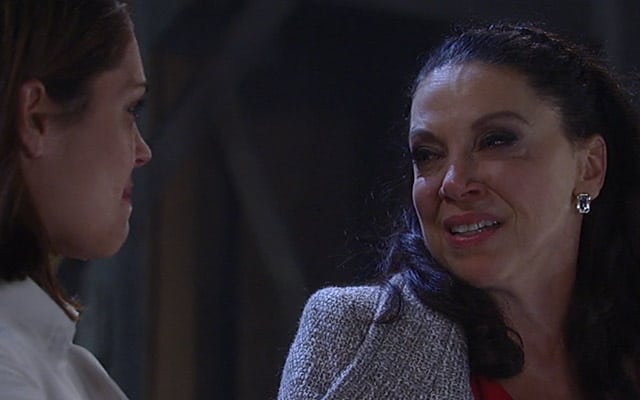 If you tuned into today's episode of ABC's "General Hospital," you may be wondering if this is really the last you'll be seeing of Britt Westbourne now that she's departed Port Charles with her father, Cesar Faison (Anders Hove), after leaving her mother, Liesl Obrecht (Kathleen Gati), emotionally devastated. While "GH" never officially confirmed Kelly Thiebaud's departure prior to today's episode, the actress took to her Instagram page to say goodbye to fans of the Britch!
"Hey you beautiful, awesome people! It's been so hard reading all your tweets about me leaving the show and not being able to respond! I wanted to wait till my last episode aired to say my goodbyes. And here we are… What a fun and challenging adventure this has been! "It went by too fast," wrote Thiebaud, who confirmed what we first reported in early November – she's leaving the soap to pursue other opportunities. "I decided not to resign my contract because I would like to book other roles on prime time shows and film. You have to follow your dreams right! Thank you for all the love and support. I hope you will continue to follow me onto the next adventure! I love you all," she said.
"We are going to miss the Britch but we are going to miss @kellythiebaud even more! Best of luck with your next chapter, Kelly! xoxo Ron #GH," said head writer Ron Carlivati on Twitter at the conclusion of the episode.
Former onscreen love interest, Jason Thompson (Patrick Drake), also wrote a message on his Twitter page stating, "Proud of @kellythiebaud and what she accomplished with her time on GH. You will be missed."
"I will miss my beautiful "daughter" @kellythiebaud Loved playing her Mutter! Wishing all the success & joy!" said Kathleen Gati, who shared a final pose with her onscreen daughter.
Watch today's episode in its entirety below: