To kick off 2015 in style, Hallmark Movies & Mysteries will air all-day marathons of several programs during the month of January including "Hart to Hart," "Diagnosis Murder" and "Murder, She Wrote." The network will also air marathons of its popular original mystery movies, including Kellie Martin's "Mystery Woman" series.
On New Year's Day, January 1, the network will air an all-day marathon of ABC's "Hart to Hart," starring Robert Wagner, Stefanie Powers and Lionel Stander. The series follows the story of Jonathan (Wagner) and Jennifer Hart (Powers), a fabulously rich couple who moonlight as amateur detectives and always seems to become entangled in an exotic blend of mystery, intrigue and adventure. The marathon begins 5:00 AM, ET/PT.
Beginning Friday, January 2, "Hart to Hart" joins the network's programming lineup airing weekdays from 1:00-3:00 PM, ET/PT and every day of the week from 1:00 – 3:00 AM, ET/PT.
On Saturday, January 3, Kellie Martin's "Mystery Woman" will marathon beginning at 9:00 AM, ET/PT.
Another "Hart to Hart" marathon will air on Sunday, January 4.
Sunday, January 11 marks a day filled with Jessica Fletcher (Angela Lansbury), who is always on the case in CBS' "Murder, She Wrote."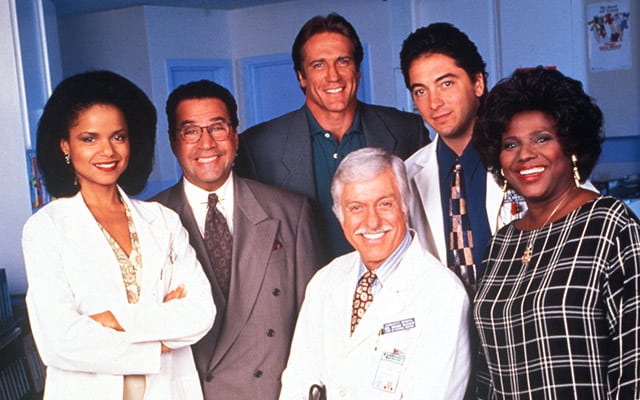 On Sunday, January 18, beginning at 9:00 AM, ET/PT, spend time with Dick Van Dyke's loveable Dr. Mark Sloan in CBS' "Diagnosis Murder." The series also starred "The Young and the Restless' Victoria Rowell (ex-Drucilla Winters) and follows Dr. Sloan, who has a knack for getting into trouble, negotiating the twists and turns of mysteries and solving crimes with the help of his son, Steve (Barry Van Dyke), a homicide detective.
Saturday, January 25 will feature several original movies including Lori Loughlin's "Garage Sale Mystery" series and "Wedding Planner Mystery," starring former "Days of our Lives" and "The Bold and the Beautiful" actor Brandon Beemer.