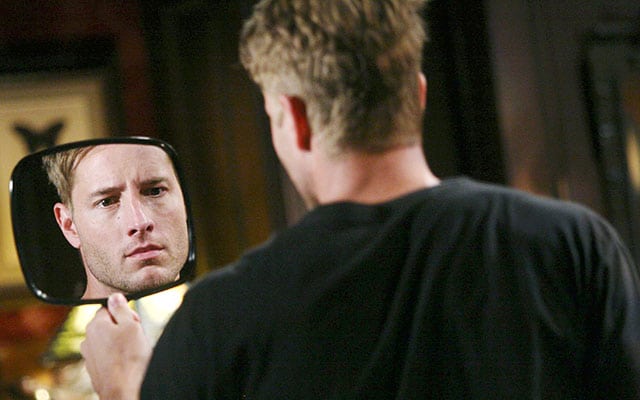 After months (and months and months) of anticipation, the moment soap fans have been waiting for has finally happened: "The Young and the Restless'" Adam Newman has returned to the canvas with the official reveal of Justin Hartley in the role!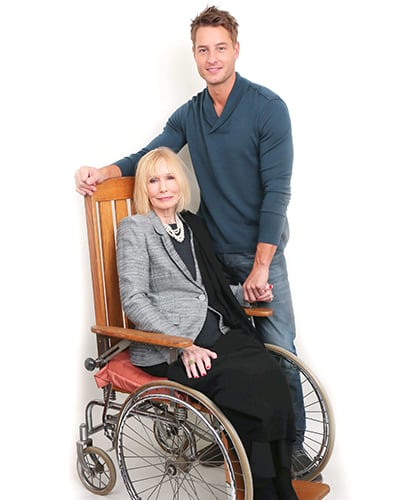 Last week marked Hartley's full reveal as the beloved character, who has been mostly absent from the screen since Michael Muhney's departure earlier this year. Fans who have been watching the show have seen small glimpses of Victor's (Eric Braeden) son — an arm here, a hand there — leading to speculation that he didn't actually die in the fiery car accident that happened in January. But though fans knew, certain Genoa City residents haven't had any idea that Adam was alive and well — including his wife, Chelsea (Melissa Claire Egan), who has moved on with Billy (Burgess Jenkins)! And though Adam has yet to make it back to his hometown, his face has finally been fully revealed to the audience via a story with Sally Kellerman's Constance and Kelly Sullivan's Sage. So now, it's only a matter of time before he gives his former GC loved ones the shock of their lives!
READ ALSO: 'Y&R's Melissa Claire Egan On Working With Justin Hartley and What To Expect When Adam Returns From the Dead!
It's still too early to get a full grasp on Hartley's portrayal of Adam, but what were your first impressions of the revamped character? And how do you feel about the storyline that has ushered Adam back to the canvas? Let us know your thoughts about the actor in the poll below and your thoughts on the story in the comment section following!