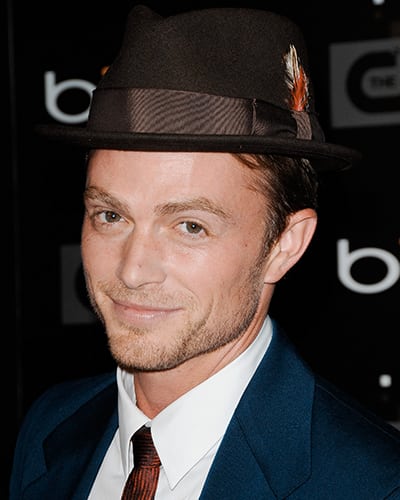 They say good news comes in threes, but in the case of "The Young and the Restless'" Wilson Bethel (ex-Ryder Callahan), good news has come in a pair: He not only has landed a spot on ABC's upcoming drama series, "The Astronaut Wives," but also closed a deal with The CW to write a new drama for the network!
Deadline Hollywood reports that the "Hart of Dixie" actor has been cast in the 10-episode series "The Astronaut Wives," which follows the real story of the women who stood beside some of the biggest heroes in American history during the thick of the space race. Bethel will reportedly play Scott Carpenter, laid-back astronaut and husband to Rene Carpenter (Yvonne Strahovski). According to Deadline, because "Astronaut" is a 10-episode limited series, Bethel will be able to film the ABC drama while his other show, "Hart of Dixie" (which is rumored to be close to cancellation), is on hiatus.
Meanwhile, Bethel has also reportedly struck a blind deal with Warner Bros TV to write a drama series for The CW. His previous writing experience includes the network's digital series, "Stupid Hype" and "L.A. Rangers," as well as the viral Funny or Die video called "Call My Doctor," which stars his "Hart of Dixie" co-star Rachel Bilson.