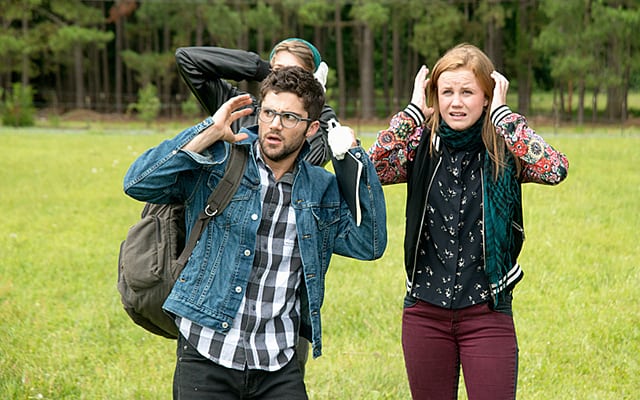 Goods news for fans of CBS' current primetime lineup: The network has decided to pick up its original scripted series "Under the Dome" and "Extant" for next summer!
Both "Extant" and "Under the Dome" (the latter of which stars "The Young and the Restless' Max Ehrich [Max Fenmore], seen above) have proved popular among viewers, landing them a concrete position on CBS' summer lineup. Both shows will join straight-to-series "Zoo," which is an adaptation of James Patterson's novel of the same name that follows a scientist who discovers that animals are in the midst of an orchestrated effort to eliminate human beings.
Meanwhile, legal drama "Reckless" will not be coming back to the network, and news about "Unforgettable's" future is still pending.