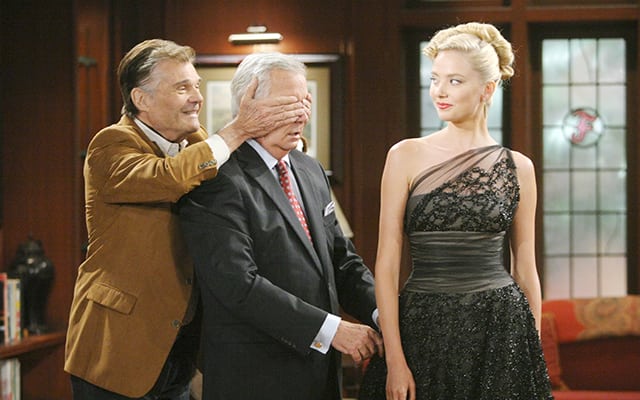 The zany moment you've all been waiting for is about to commence: Famous funnyman Fred Willard hits the "The Bold and the Beautiful" canvas today, October 2, as the whacky brother of Eric (John McCook)! Soap Opera Network previously posted an interview with Willard, and now we're sharing McCook's thoughts on his alter ego's whacky sibling!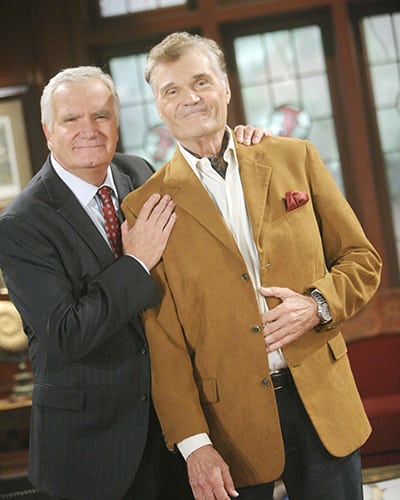 Willard's character, John, swoops into town today to pay a visit to his brother and daughter, Ivy (Ahsleigh Brewer), and it's a turn that McCook welcomes with open arms. "This is a great piece of casting," he enthuses of Willard, who'll be appearing for a three-day arc beginning today. "I thought this was funny and wonderful and you know, I'm just praying that it all works, that we can put some [substantial] story in there… because he's a wonderful, quirky dad for Ivy, and brother for Eric. I would love for it to evolve into something precious for our show. We'll see!"
Considering Willard's John is attached to a legacy character like Eric, there's definitely a chance that the "Modern Family" actor will return for arcs in the future. And McCook sure hopes so! "It would be quite interesting if we got into the history, what was their sibling relationship like when they were young boys or young men, did Eric get right into his cheating stuff and so on, you know? We don't know," the actor muses. "They can bring that stuff to us any time."
Tune in to see Willard on "B&B" beginning today and continuing through Monday, October 6!