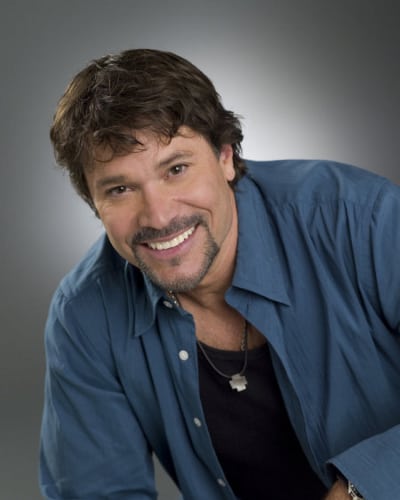 INITIAL REPORT 10/13/14 8:53 PM ET: Last week fans had some hope that Peter Reckell might be returning to NBC's "Days of our Lives" in the coming months as his character Bo Brady after the actor tweeted, "With luck I'll have some answers by next week. I'll let u know what's happening as soon as I know. Thanks 4 your patience and understanding." Since then Reckell has clarified his comments with insight on what was not a factor in his deciding to leave the drama series two years ago, while emphasizing the importance of family.
In a series of tweets Reckell stated, "4 those of u who r concerned or have been led astray by rumors,let me clarify things. My reasons for leaving r the same as David Letterman's. He left his show of many years to spend time with his family. If you spent an hour with my daughter you'd see why I would rather be with her. Our time with our children is so very short ,I want to spend as much time as I can with my family. I missed a lot, and I had to change that."
When asked by a fan, "what if #Days created a schedule that would allow u tape 2 days in LA & be in Nashville ?" the actor replied, "we tried to work out something." He added to his comment with, "About a year and a half ago, DOOL called me and we tried 2 work out something. But we couldn't come to an agreement. Money was NOT the issue."
Reckell's tweets do not appear to have changed his initial tweet from last week, where he stated he'd have more to share when he has something to share. Keep checking Soap Opera Network for the latest on this story.
UPDATE 10/14/14 9:44 AM ET: Reckell followed up his earlier statements with even more information regarding a possible "DAYS" return. "Weeks ago you filled me in on what what happening with Hope's storyline," he wrote. I called the show to see if it was time for Bo to make an appearance. With the connection Bo and Hope have always shared, I thought he could give her the OK to move on with her life, in a dream or something. But the writers have written far ahead, and my suggestions are a bit too late. Which makes sense, so nothing came of that conversation. You say Bo's actions are out of character. That's a writer's way of foreshadowing something, in character, happening down the road. Sorry if I got your hopes up re DAYS. When I said there's movement, it's for something else. That Old saying about doors opening and closing."