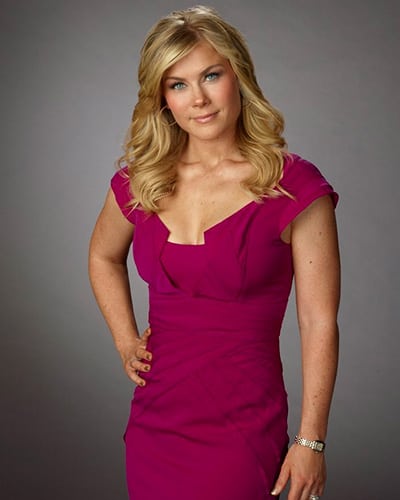 Since it was first announced that Alison Sweeney would be departing NBC's "Days of our Lives" after more than 22 years portraying Sami Brady on the daytime soap opera, Sweeney has made it clear that she'd always welcome a return visit to Salem when the timing is right. Well, she's back!
Earlier today, Sweeney posted a photo on her Twitter page of herself standing next to Deidre Hall (Marlena Evans) and Lauren Koslow (Kate Roberts) with the caption, "Aww! It's like going home. So happy 2 b back in Salem – directing! Love visiting my peeps."
As noted in her tweet, Sweeney is set to direct an upcoming episode of the daytime drama series, which is hot on the heels of her recent turn as a director at ABC's "General Hospital." Looks like "The Biggest Loser" host is quite enjoying her time behind the camera, which leaves her remaining days on screen as Sami the more special to her fans. The actress filmed her final scenes in May, which are set to air this fall.
No word on when the "DAYS" episode directed by Sweeney will air, but we expect it'll happen before 2015 explodes onto the scene.