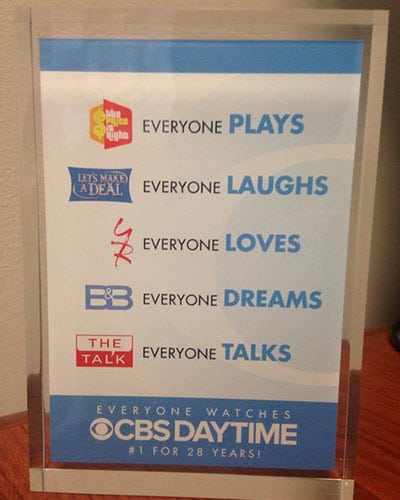 On Thursday, September 25, Soap Opera Network reported that CBS completed its 28th year as the most watched network in daytime with its highly ranked lineup consisting of soap operas "The Young and the Restless" and "The Bold and the Beautiful," game shows "The Price is Right" and "Let's Make a Deal," and growing talker "The Talk." In honor of their continued success the network has bestowed upon the cast and crews of each program a plaque that highlights key reasons everyone watches CBS Daytime.
Each plaque notes that everyone plays when watching "Price is Right," or laughs when watching "Deal." Meanwhile, everyone loves when they watch "Y&R" and everyone dreams while being "Beautifully" entertained. Otherwise, they love to talk when watching "The Talk."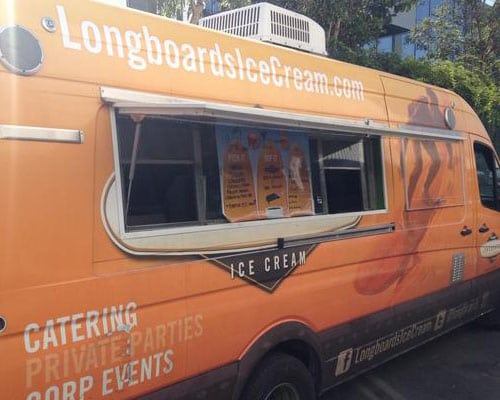 In addition to the plaques, the cast and crews of each series found themselves treated to catered dessert outside of their respective studios courtesy of Longboards Ice Cream and All American Softy ice cream. "B&B," "Y&R" and "Price" are all filmed at the CBS Television City studios in Los Angeles, CA. "Talk" is filmed at the CBS Studio Center in Studio City, CA, while "Deal" is filmed at the Sunset Bronson Studios in Hollywood.
To see what some of the dessert options were, head on over to longboardsicecream.com or allamericansofty.com.
Congratulations to all at CBS Daytime for their continued success!