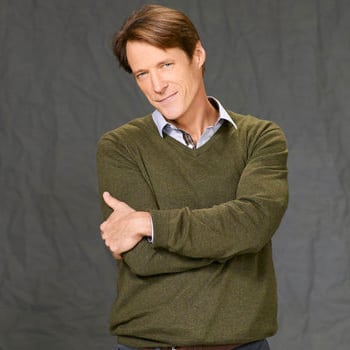 If you're ready for more secrets, scandals, passion and romance than ever before, you're in luck: The Emmy-nominated online soap opera "The Bay" — produced by the Gregori J Martin founded company LANYfilms Productions — is returning with an all-new Chapter 12 that promises to deliver sudser standards with a serious bang! What's more, the cast has already begun new installments of the ever-popular pre-launch "Confessions of Bay City" videos in which Bay City's biggest and baddest take the hot seat for jaw-dropping confessions!
Debuting Thursday, May 1, "The Bay: Chapter 12" returns with four extended webisodes that will feature fan favorites like Mary Beth Evans (Kayla Johnson, "Days of our Lives") as Sara Garrett, Charles Shaughnessy (Shane Donovan, "DAYS") as Capt. Elliot Sanders, Tristan Rogers (Colin Atkinson, "The Young and the Restless;" ex-Robert Scorpio, "General Hospital") as Comm. Lex Martin, Martha Madison (ex-Bella Black, "DAYS") as Marly Nelson-Garrett, Ignacio Serricchio (ex-Alex Chavez, "Y&R") as Manny Ramos, Lilly Melgar (ex-Lily Rivera Corinthos, "GH") as Janice Ramos, Nicolas Coster (ex-Lionel Lockridge, "Santa Barbara") as Mayor Jack Madison, Jacklyn Zeman (Bobbie Spencer, "GH") as Sofia Madison and Jade Harlow (Sheryl Connors, "DAYS") as Lianna Ramos, along with some very special surprise appearances from some of daytime's greatest, a guest-appearance by Bill Cobbs ("Night at the Museum," "Oz the Great and Powerful"), and an unexpected re-cast!
To jump start all of the excitement, series stars Matthew Ashford and Terri Ivens kicked off "Confessions of Bay City" on Thursday, March 13 as their characters, Steve Jensen and Orchid, respectively. Check out their revealing interviews — initially available on ROKU via Blip TV — below! And stay tuned for additional "Confessions" from more of the suder's biggest stars, all of which will lead up to the show's Season 12 premiere on Thursday, May 1!