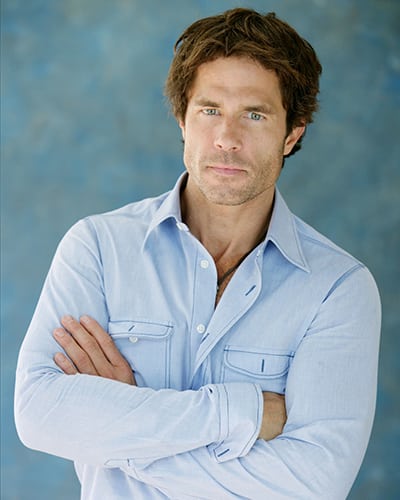 Daniel Jonas' journey on "Days of our Lives" has taken portrayer Shawn Christian on a plethora of adventures, many of which have included top talent from the drama series. But of all the storylines the devilishly handsome doc has played out, fans seem to have gravitated toward the cat-and-mouse game Daniel and Kristen (Eileen Davidson) have been involved in over the past couple of months the most. And Soap Opera Network has good news for fans: The delicious drama is far from being over, and Christian has shared some of the juicy details of the story below!
"People liked seeing Daniel tied up and tortured," the actor says with a laugh of Daniel/Kristen scenes that played out over the summer. "It was like a little role reversal of '50 Shades of Grey,' and they enjoyed watching me be tormented."
And it's lucky for Christian that he equally enjoyed being battered and bruised by Davidson's popular alter ego. "I love action. That part I've always loved, and I go as far as I can go," he shares. "If I feel safe with another actor, then things get a little gritty and a little raw, because we're not doing coffee and tea scenes, so let's just go for it. I like to push the limit of how far we can go."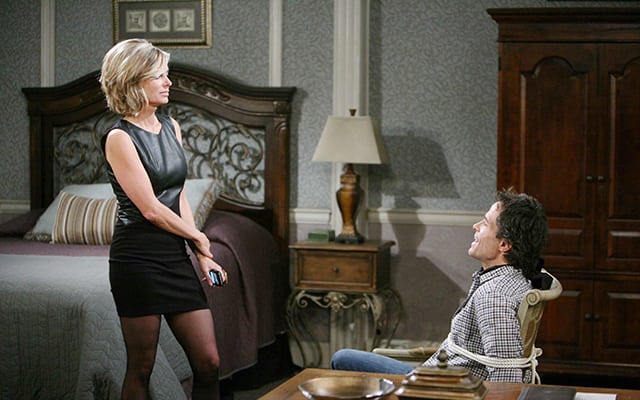 And it turns out, Daniel and Kristen may be going quite far in the weeks and months ahead, because — as we've seen in the past — anything can happen on "Days of our Lives!" "It is really a wonderful physical and mental game of cat and mouse between the two of them, and of course, Eileen delivers in spades. It's been an amazing formidable opponent; the twist and turn of the writing and the way everything plays out, I never know where these scenes are going to end up and who's going to end up on top and who's going to end up winning," Christian says. "It is a pretty amazing odyssey that these two go through, and I was shocked to find out where these things lead. Because like I said, it's a very good cerebral and physical cat and mouse game."
But just how much will Kristen be involved in upcoming story, considering she's pulling double duty as "The Young and the Restless'" Ashley Abbott? Christian says the sky really is the limit. "When I saw the scripts, I was like, 'What are they doing? WHAT?! They're going to go there?!'" he says with a mischievous smile of what lies ahead. "Daniel's life is such an odyssey, with a variety of women, I don't know where these things are going to lead to, and in any given day, it's some sort of plausible misadventure. I do love the knothole they pull Daniel through."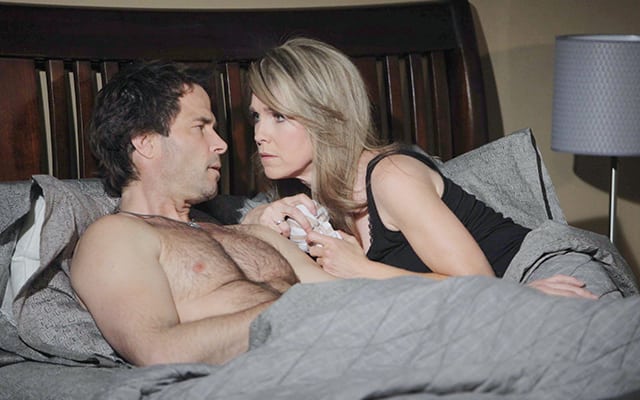 Speaking of the doc's women, the Michigan native says he's aware that fans may be growing restless with the Daniel/Jennifer (Melissa Reeves) pairing — or lack thereof — but that he's a big fan of the couple despite. "There is a wonderful color that Daniel and Jennifer have, based in reality," he explains. "It's very real. They're not going to be this high arc drama wild adventure. But we did scenes the other day, and we're several months ahead, that still pull at your heartstrings. It's a wonderful color to play, and Missy definitely elicits something different from me when I work with her. Sometimes it's heartbreaking, and it surprises me, the places they go on an intimate level. And it's so funny, because I said an almost similar thing with Eileen: She elicits something different from me. It's a little raw, and Missy elicits something, as well. But that's what you hope for when you work with anybody.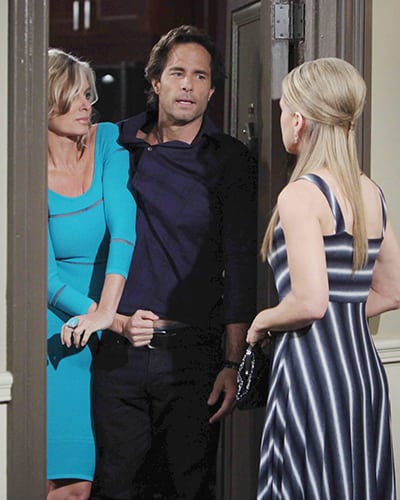 "People are very loyal to their pairings," he continues. "Even when I was with Chloe [Nadia Bjorlin], it was a love/hate. People were like, 'Oh, they're too sexual. Turn it off!' Now I'm with Jennifer, and it's like, 'No, it's too sweet!' Or I'm with Kristen, and it's like, 'Oh, that's too violent,'… But it's not my job to measure those things and alter my performance. I just have to be honest and serve this moment and how I fit into the landscape of a bigger show that's been on for 50 years. So what story am I supposed to tell? Some moments, it's a nice sweet romance with Jennifer, sometimes it's the madness of love/hate with Nicole [Arianne Zucker], and sometimes it's just pure, raw exhilaration [with] some sexual undertones with Kristen… You hope that you find a unique connection with each person that you work with, that each person elicits something different. Or at least, that's what I'm searching for with every character or person I work with, because what I do with Nicole has to be different than what I do with Jennifer or what I do with Kristen or whatever women he's with. It's a very colorful life."