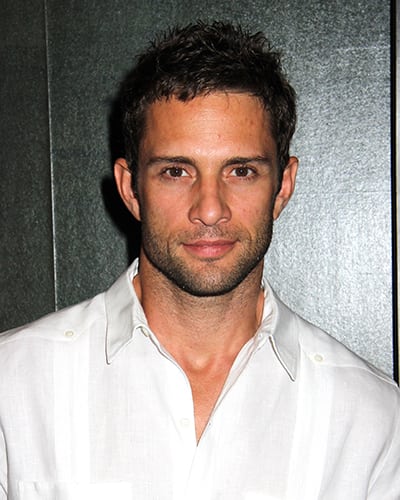 When Soap Opera Network recently caught up with "One Life to Live's" David Fumero (ex-Christian Vega), he revealed that he's been the putting the pedal to the metal in his race to find primetime success, and it looks like his hard work has finally paid off: He's been cast as a series regular on Starz' drama series, "Power!"
According to Deadline, the actor will debut in season 2 of the show, which centers on wealthy New York City nightclub owner James "Ghost" St. Patrick (Omari Hardwick), who is living a double life as a kingpin. Fumero will play Mike Sandoval, the handsome new Chief of the Crime Division, who has moved from Southern California to NY to make sure this prominent investigation is run correctly.
"I love all the cable shows, mostly the action affiliated kind of things," he told SON of his dream job before he was booked on "Power." "Something like a Homeland. So we'll see. It's going to happen when it's going to happen. I'm lucky enough to be able to focus on this and only this. And if I focus enough… You have no choice: You either do it or you get out. Tenacity."
"Power" is executive produced by Curtis "50 Cent" Jackson, Mark Canton and Randall Emmett, and was created by Courtney Kemp Agboh.