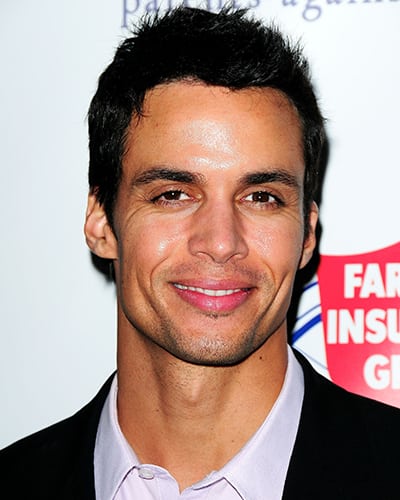 Hot on the heels of the news that "General Hospital's" Kelly Monaco (Sam McCall) will be guest-starring on ABC Family's "Baby Daddy" early next year comes news that another daytime star will be visiting the sitcom: Former "Days of our Lives" star Matt Cedeno (ex-Brandon Walker)!
A rep for the show confirms that the actor, who's also known as "Devious Maids'" Alejandro Rubio, will be appearing on the Wednesday, October 22 episode of the show as Javier, an extremely handsome man whom Bonnie (Melissa Peterman) meets on the Internet. Trouble is, he turns out to be quite an international philanderer! What will happen when Bonnie discovers that her new prince is not so princely? And how will she react when Javier's jealous wife comes into play? You'll have to tune in to find out!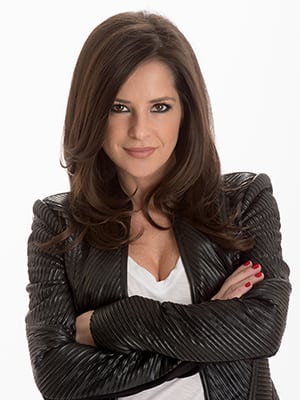 Meanwhile, as we previously reported, Monaco will be playing herself on the sitcom in early 2015 when "Baby Daddy" character Danny Wheeler (Derek Theler) is offered a role playing himself on an upcoming episode of "GH." Nervous about his small scene on the sudser, he enlists best friend and not-so-secret crush, Riley (Chelsea Kane) for help. However, Riley is a huge "GH" fan and especially loves Kelly's character, Sam, so when they arrive on set, Riley immediately freaks out, gets all star struck and quickly starts to irritate the actress!
The half-hour comedy follows Ben (Jean-Luc Bilodeau), a young man in his early 20s living the bachelor life in NYC with his buddy, Tucker (Tahj Mowry), and his brother, Danny. Their lives are derailed when they come home one day to find a baby girl left on their doorstep by an ex of Ben's! With the help of his male comrades, his over-bearing mother, Bonnie, and his friend, Riley, Ben takes on the challenge of raising this unexpected daughter.
"Baby Daddy" airs on ABC Family Wednesday evenings at 8:30PM ET/PT, with season 4 starting later this fall!