Monday, December 15, 2008 4:51 PM ET |
By Errol Lewis
---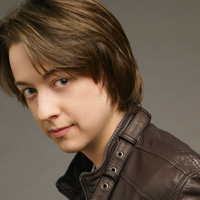 (SoapOperaNetwork.com) — "General Hospital's" Bradford Anderson (Damien Spinelli) is a Top Person of 2008, according to USA Today via their Pop Candy Blog.
Anderson was ranked 95th in their Top 100 listing, in which each December the  blog counts down to the year's top 100 people ranging from musicians, actors, writers and other assorted entertainers. 
Anderson is noted for playing the "gleefully awkward Spinelli," who the site believes is the only "geek" on daytime TV (they forgot Petey on "All My Children"). Additionally, the site wrongfully believes that more Spinelli-like characters will help increase daytime's floundering ratings. However, they neglected to count how many episodes Spinelli, as played by Anderson, has appeared in year-to-date vs more veteran actors and other popular stars (the actor has appeared in 174 out of 223 "GH" episodes aired through November 28, 2008).
This is what happens when a non-soap publication doesn't watch a soap, but wants to include it in some form or another to make it appear as though they care about the genre. Sorry, won't work.
Pop Candy Blog will reveal more of their Top 100 listing over the next few days. Check back there to see who got missed or who wishes they were missed.
"General Hospital" airs Weekdays on ABC. Weeknights on SOAPnet.
---
General Hospital
Bradford Anderson