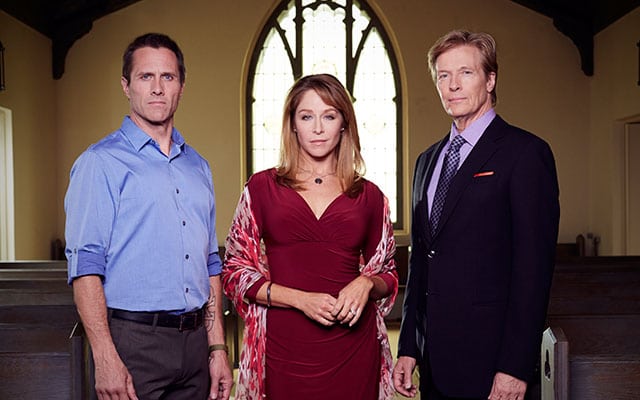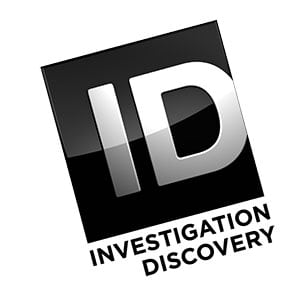 While Investigation Discovery has signed on several daytime soap stars for hosting duties as part of its daytime soap block beginning Monday, August 25, the network is featuring '80s and '90s primetime stars in its new Wednesday night original series, "Heartbreakers," which follows hunky Hollywood actors from both eras reunite on screen to portray real-life dreamboats who turned into total nightmares as shown in sensational, Aaron Spelling-esque style reminiscent of classic primetime soaps. The series takes true stories ripped from the headlines to show what really happens when the perfect catch turns out to be the perfect criminal.
"Our viewers simply cannot get enough true stories of love gone wrong," said Henry Schleiff, Group President, Investigation Discovery, Destination America, American Heroes Channel and Discovery Fit & Health. "With 'Heartbreakers,' ID has hit on a unique hybrid that marries those true stories our viewers crave, with all the romance and drama that they love in their favorite primetime soaps, featuring an amazing line-up of television and movie legends, in the most over the top, deliciously devilish roles they have ever played."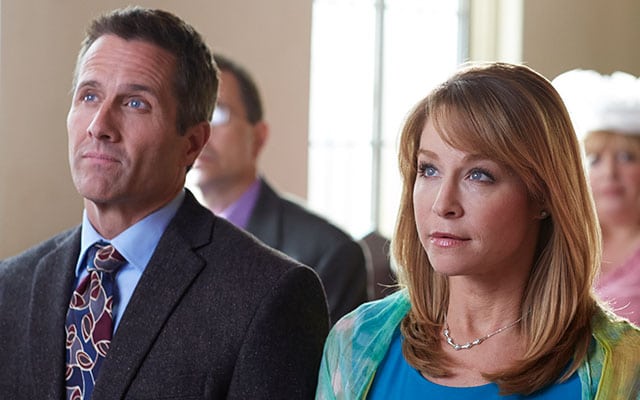 The series premiered on Wednesday, August 13 at 10:00 PM ET/9:00 PM CT with an episode featuring former "Melrose Place" and "General Hospital" star Antonio Sabato Jr., "The Brady Bunch's" Christopher Knight and Tracey Gold ("Growing Pains"). The Wednesday, August 20 episode, titled "Losing My Religion," however, marks a reunion of sorts for "Melrose Place's" Rob Estes ("Silk Stalkings"), Jamie Luner ("All My Children") and Jack Wagner ("GH"). The trio will star in the episode that follows Wagner portraying Pastor David "Brother" Love, who presides over a close-knit church in a community outside of Kansas City in 2000. The parishioners admire him, maybe none more so than Randy Stone (Estes), a loyal church member and one of his closest friends. But loyalties are tested when Love becomes too close with Randy's wife, Teresa (Luner). The forbidden relationship leads to a decade long affair full of secrets and lies. Manipulation, jealous, money and heartbreak all play a part in this chilling story that leads to a shocking investigation of murder.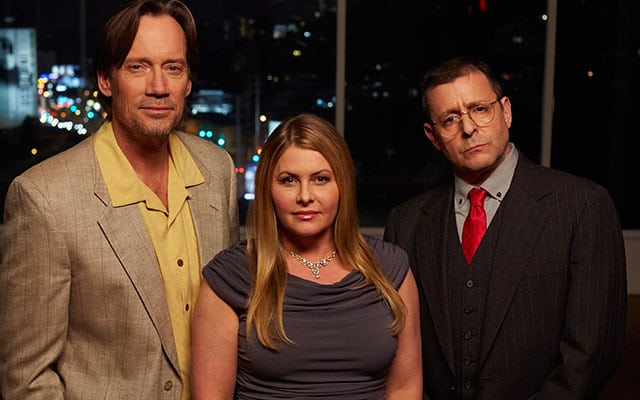 The August 27 episode, entitled "Tainted Love," features Judd Nelson (a member of the "Brat Pack"), Kevin Sorbo ("Hercules: The Legendary Journeys") and Nicole Eggert ("Baywatch") in a story detailing the whirlwind romance between David Russell Miller (Nelson), a wealthy businessman, and Jayne (Eggert), a beautiful single mother, who boarded a flight from Orlando to Los Angeles that would change both of their lives forever. Six weeks after meeting, the two were wed on Valentine's Day. It was a fairy tale life full of expensive dinners, exotic travel and extravagant living that they both loved. But there would be no happy ending. After a few months of marriage, private investigator Bob Brown (Sorbo) made some starling discoveries about the dark secrets that had been hidden. Once exposed, a standoff occurred and one of them was left the victim of a brutal and gruesome killing in broad daylight.
Rooted in real stories that are already truly unbelievable on their own. The series also features interviews and behind-the-scenes commentary with the actual people involved, layering in context and additional information about each case. And not to disappoint, "Heartbreakers" provides a nod to the actors' previous lives in the primetime soap world, dropping little golden surprises that are sure to appeal to the fan's sense of nostalgia: anyone for The Brady Bunch's pork chops and apple sauce?
"Heartbreakers" airs Wednesdays at 10:00 PM ET/9:00 PM CT on Investigation Discovery.