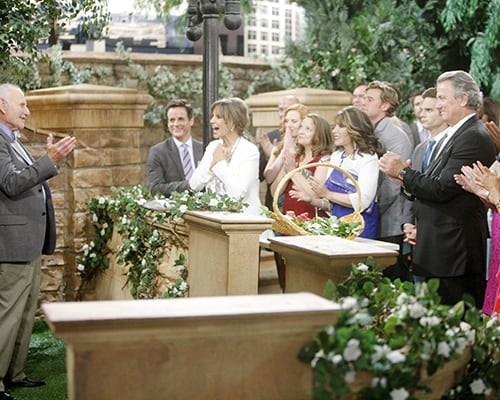 She's gone, but she'll never be forgotten — a statement proven true by "The Young and the Restless" regarding Jeanne Cooper (Katherine Chancellor), who passed away last year but still remains quite central to storylines playing out in Genoa City. And the soap will once again honor her memory — exactly one year after Katherine's onscreen death — with a remembrance ceremony in Chancellor Park that includes Tricia Cast (Nina Webster) and Michael Fairman (Patrick Murphy).
TV Guide reports that the ceremony, which takes place on Tuesday, August 26 and Wednesday, August 27, is actually Katherine's idea; the deceased dame somehow manages to deliver a letter to Jill (Jess Walton) on Wednesday, August 13 — a letter that will (finally!) bring some resolution to the ongoing music box mystery!
But Jill isn't the only one who receives a letter: her widower, Murphy (who's been living in a Michigan cabin since his love passed away) also receives a letter from his former wife asking him to return to Genoa City for the memorial. And, upon hearing the news, Nina flies in from Los Angeles to join in remembering her dear departed friend.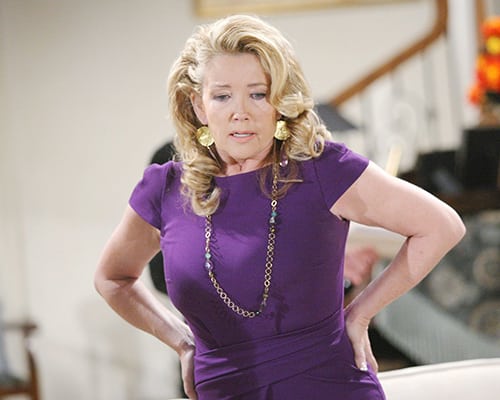 The mood will be somber, and another tragedy will add to the drama: A stressed out Nikki Newman (Melody Thomas Scott) returns to the bottle! To see it all play out, be sure to tune into "The Young and the Restless" throughout August.