'Y&R' To Follow 'B&B' With Location Shoots? Exec Reveals Plans!
Sean Smith/JPI Studios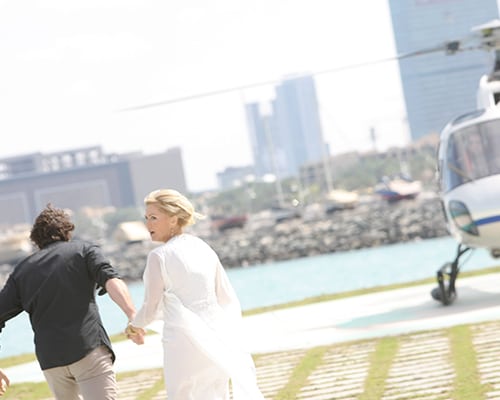 "The Bold and the Beautiful" has set off for locations like Paris, Abu Dhabi, Monaco and many parts of Southern California, making it quite the globe trotting soap opera. And that has left many CBS Daytime fans wondering if its sister soap, "The Young and the Restless," will follow suit and take some of its characters out of Genoa City and around the world. We spoke with network execs to find out!
"B&B" fans have had the chance of following the show's most pivotal characters to many places in the world, which would normally be an expensive feat for a daytime show to accomplish. But, seeing as how the sudser is international — and therefore popular and well-known in many parts of the world — it's a bit easier for it to take its cameras elsewhere. "'Bold' definitely is in a league of its own when it comes to the location scouts," states Angelica McDaniel, Senior Vice President of CBS Daytime. "The great thing about 'The Bold and the Beautiful' is that it's the most watched serial in the world — not soap, not daytime show, but serial — all over the world. And it's mostly a primetime show. So the great thing is that they have these connections with the countries, and they're able to work with the departments of tourism or whatnot to make it more financially feasible."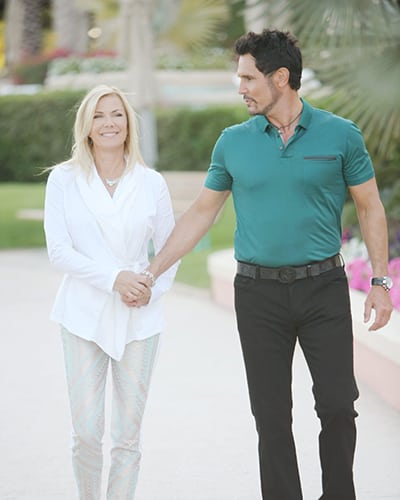 Throw into the mix the ingenuity of "B&B's" executive producer and headwriter, Bradley P. Bell, and you've got a winning combo. "The cast was in France for the Golden Nymph awards, so whenever they travel, I basically grab a director, a producer and a local crew, and we shoot," he explains of the show's location shoots. "So the cost really is covered by the events that they're a part of, so it's almost the same as shooting in our studio; we found a cost effective formula of shooting around the world, and it's so much fun."
But what about "The Young and the Restless?" Could "B&B" serve as a model for it to emulate? McDaniel says maybe so! "'The Bold and the Beautiful' has advantages [like its ability to work with tourism departments to make location shoots more cost effective]… so it's a little harder for 'The Young and the Restless' to pull off," she says. "But we're hoping to start pushing ourselves in that way."