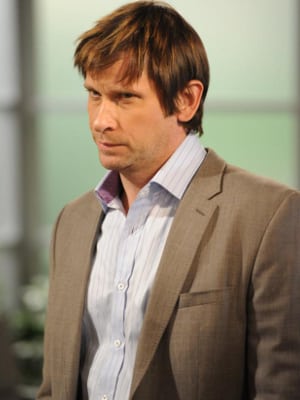 [tps_header]'One Life' On Set[/tps_header]
[tps_title]The Story[/tps_title]
Ok, all you Roger Howarth (Todd Manning) fans: There may be a lot of brouhaha surrounding the beloved soap star's status with "General Hospital" at the moment, but you can breath a sigh of relief when it comes to "One Life to Live": He's definitely making an appearance in Llanview, and here are the new photos to prove it!
Beginning Monday, April 29, when Prospect Park launches the sudser on Hulu, Hulu Plus and iTunes, Howarth steps back into the shoes of Victoria Lord's (Erika Slezak) questionable little brother. And from checking out these photos — which also include Jerry verDorn (Clint Buchanan), Kassie DePaiva (Blair Cramer), Robert Gorrie (Matthew Buchanan), Laura Harrier (Destiny Evans) and Corbin Bleu (Jeffrey King) — it looks like he'll be just as much of a thorn in other characters' sides as ever!
Click the arrows to begin gallery