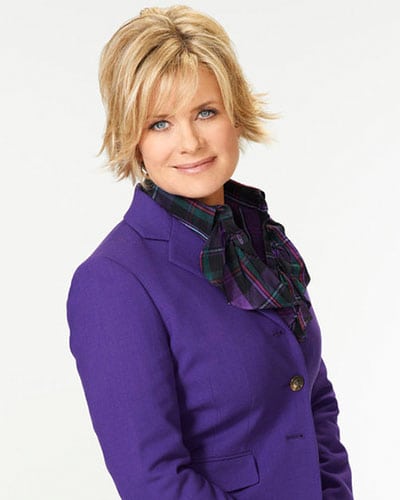 While the series only premiered just this past week, Soap Opera Network has learned that "Days of our Lives'" Mary Beth Evans (Kayla Brady) is set to appear in at least two episodes of ABC Family's "Chasing Life," beginning with the summer finale on Tuesday, August 12.
"Chasing Life" follows twenty-something April (Italia Ricci), a smart and quick witted aspiring journalist who is trying to work her way up the ladder at a Boston newspaper by trying to impress her hard-nosed editor. Sadly, just as she's on the path to success, April gets the devastating news from her estranged uncle George (Steven Weber) that she has cancer.
Evans is set to portray the mother of Scott Michael Foster's Leo Hendrie, whom April shares a common bond. Evans will again appear in the second half of the first season of the series – set to air in early 2015.
"Chasing Life" airs Tuesdays at 9:00 PM ET/PT on ABC Family, immediately following "Pretty Little Liars."
ALSO READ: ABC Family Renews 'Pretty Little Liars' For Sixth and Seventh Season
Editor's Note: An earlier version of this article incorrectly listed the summer finale date of "Chasing Life" as August 18. The post has been updated with the correct date – August 12.