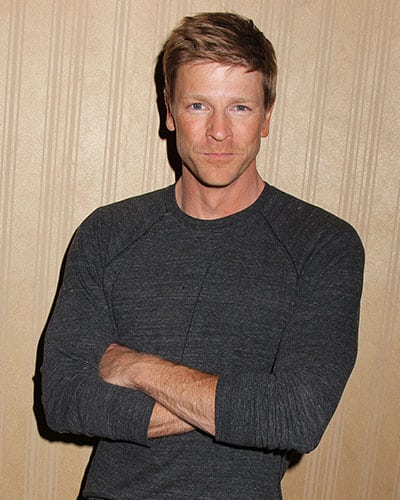 On Tuesday, June 24, Genoa City said hello again to a familiar name with a new face. On that day, daytime newcomer Burgess Jenkins took over the role of Billy Abbott on CBS' "The Young and the Restless" from David Tom, who himself succeeded three-time Daytime Emmy Award winning actor Billy Miller in the popular role, but how did Jenkins land himself on daytime's most watched drama series? "My management called me and they were talking to me about this role, and when they sent me the breakdown on the character, I just fell in love. I absolutely fell in love with Billy," said Jenkins when Soap Opera Network spoke with the actor in the gifting suite at the Beverly Hilton Hotel in Beverly Hills, CA as part of Daytime Emmy weekend. "There's not a whole lot of characters you see that are so multi-layered and interesting that way. I had a chance to meet with the producers to discuss the character and the show, and it just seemed like a good fit," added Jenkins, who noted that the conversation he had with producers on the character helped give him something to dig into before the cameras began to roll.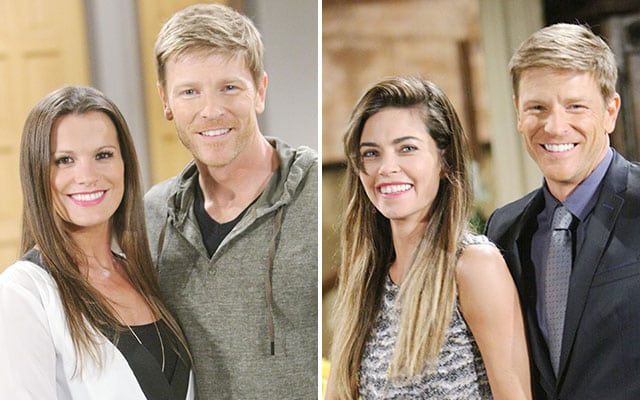 Thrust onto the canvas portraying a character integrated in several major storylines, particularly one where his character lost his daughter, is physically and emotionally separated from his wife, while at the same time dealing with the prospect of new life via a "Who's The Daddy?" type storyline, Jenkins finds his first daytime role an easy adjustment thanks to scene partners Amelia Heinle (Victoria Newman Abbott) and Melissa Claire Egan (Chelsea Newman), who he says are both fantastic. "They are both very giving actors, they clearly enjoy the work a lot as well as an appreciation for the show. They've been very helpful to me because obviously this show has been around a long time and both of them have been a part of the show for awhile, so me being thrown into that, they've really been an enormous help and wonderful to work with. I love them both."
Heinle herself has great things to say about Jenkins. "He's a sweetheart. He just got there, so he's got this huge storyline and he's doing a great job. With the amount of dialogue they've given him, he's amazing and professional. He's just doing his best and he's doing a great job. I think he's a great new Billy," the actress told Soap Opera Network on the red carpet during the Creative Arts Emmy Awards of her time working alongside the actor.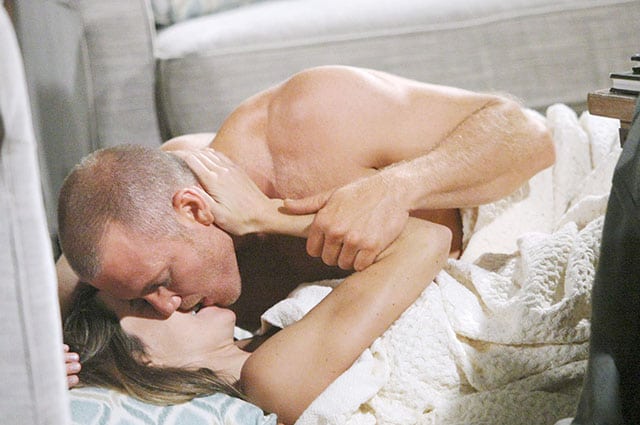 Speaking of "Who's The Daddy?" Jenkins, who is a father of a beautiful 7 year-old girl with wife Ashlee Payne, finds the storyline of Victoria being pregnant with either Billy or Stich's (Sean Carrigan) child relatable, but at the same time foreign to him as a father in real-life, while talking in reel-life as his character. "Having a child myself, It's very relatable, and knowing that given the situation [the child] could possibly be someone else's is foreign to me, but the idea that somebody that I'm having emotional difficulty with could be carrying my child, there's a lot of weight to that. And so, thinking that if it does turn out to be mine, but I might not have a relationship with [Victoria] and it could be estranged, not to be a part of my son or daughter's life in the future, the thought of that is rather overwhelming."
So Billy is dealing with plenty of drama in his life, but how does Jenkins' Billy differ from that of Miller's or Tom's? There is obviously some comparisons to be made, but Jenkins reveals he hasn't heard much of it. "To be honest with you, I really haven't gotten a lot of commentary about it. For me, personally, I want to honor the character, but I also know that it's my job to take it forward with my interpretation and what Billy means to me. So, I really can't speak intelligently on the differences between them because I haven't gone back to study it, I don't want it to affect my work one way or the other, but as far as honoring who the character has been and the backstory to him, I feel very much like I'm on the right track and a lot of affirmation of that, so hopefully everybody else will see it that way too. It's a joy to play."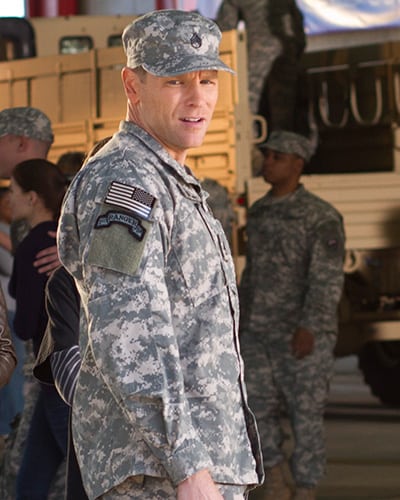 Being that this is his first daytime role, one can't help but wonder how working on a daily serial differs, if at all, with his work on a primetime episodic series such as his series regular stint as Staff Sergeant Eddie Hall on Lifetime's "Army Wives" or his roles opposite Denzel Washington in "Remember The Titans" or "The Reaping" with Academy Award winner Hilary Swank. Ultimately, however, comparing primetime or film to daytime, Jenkins feels things are more logistical than anything.
"As far as playing a character goes, you're investing yourself the same way. Obviously, daytime moves a lot faster. There's far fewer takes and that sort of thing, so you make the strong choices and you invest yourself and you just go for the possibilities within the scene and you enjoy it, and you prepare yourself for the next piece. There's not a lot of time to continue to think about what if, so you move a lot faster. But I have to say it's fun. It's kind of fun. At first I thought, 'Well, this will be an interesting change' because I've done a lot of film and a lot of regular evening episodic and this because of the breakneck pace that we move, it was sort of like acting boot camp. It was just, jump in and enjoy the challenge or don't, and it's been a ball trying it out just going from scene to scene. There's a lot of downtime when you're shooting a film, there's no downtime [shooting a daytime series]."
Going in, Jenkins was told about the family atmosphere he should expect on the set of "Y&R," which he didn't initially believe would be the case since that's what an actor is always told before joining an active cast and crew. "I heard from so many people before I joined the show that it was a true family atmosphere and you hear that a lot before you join a show, and it's not always true, [but it's] very true with this show. Everybody has been so giving and kind, welcoming and it really is. You can tell everybody really appreciates being on the show."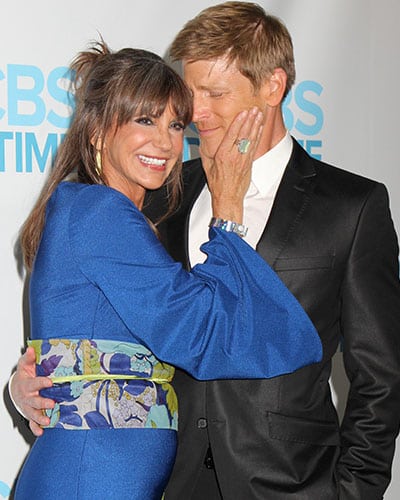 One of those people happens to be his onscreen mother, Jess Walton (Jill Fenmore Atkinson). Jenkins says of Walton, "She's awesome, we've had a ball together. She's fantastic." But what does Walton have to say about Jenkins?
"He's a really good actor and we play [with] absolute balance. He's a very flexible actor, which I love. I miss my other two babies, but now my third one is coming in [and] I welcome him with open arms," said Walton during our Creative Arts Emmy Awards red carpet interview.