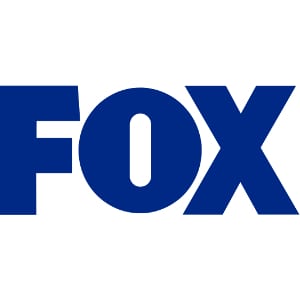 Before meeting with reporters later this morning and advertisers this evening, FOX announced its Fall 2014 primetime schedule that includes a portfolio of new content for the 2014-2015 television season, which join FOX veterans "American Idol," "Animation Domination High-Def," "Bob's Burger," "Boom!," "Bones," "Brooklyn Nine-Nine," "Family Guy," "The Following," "Glee," "Hell's Kitchen," "Hotel Hell," "Masterchef," "Master Junior," "The Mindy Project," "New Girl," "The Simpsons," "Sleepy Hollow" and "So You Think You Can Dance." Each series returns with new seasons airing at various points through 2014-2015.
"Our portfolio of content this year reflects the biggest investment in programming we've ever made," said Kevin Reilly, Chairman, Entertainment, Fox Broadcasting Company (FOX), who will unveil the FOX portfolio of content for the 2014-2015 television season to the national advertising community during its annual Programming Presentation at the Beacon Theatre. "FOX is redefining the network experience on our air and as a 24/7/365 platform, with distinctive series, addictive event dramas and can't-miss live specials that will deliver broadcast's most youthful audience at scale."
Joe Earley, Chief Operating Officer, FOX, added, "The new series and specials we're presenting today feature buzzworthy worlds and characters that we think will be the most talked about, liked, tweeted and shared of the season."
The network has picked up origin story "Gotham" and "Red Band Society" for fall. "Gotham" traces the rise of the great DC Comics Super-Villains and vigilantes in the Batman universe, revealing an entirely new chapter that has never been told. From executive producer/writer Bruno Heller ("The Mentalist," "Rome") and starring Ben McKenzie ("Southland," "The O.C."), Jada Pinkett Smith ("Hawthorne," "Collateral") and Donal Logue ("Vikings," "Sons of Anarchy"), Gotham follows McKenzie as Jim Gordan as a cop destined for greatness as he navigates a dangerously corrupt city teetering on the edge of evil, and chronicles the birth of one of the most popular super heroes of our time. "Red Band Society" hails from Steven Spielberg's Amblin Television and stars Academy Award-winning actress Octavia Spencer ("The Help," "Fruitvale Station"), Dave Annable ("Brothers & Sisters," "666 Park Avenue") and a charismatic cast of fresh faces. The series is a provocative, inspiring and, at times, comedic young ensemble drama told through the eyes of a group of teenagers who meet as patients in the pediatric ward of Ocean Park Hospital in Los Angeles.
Also airing in the fall is 10-episode mystery event series "Gracepoint," starring Welsh BAFTA winner David Tennant ("Dr. Who"), Emmy Award winner Anna Gunn ("Breaking Bad"), Academy Award nominee Jacki Weaver ("Silver Linings Playbook"), Academy Award nominee Nick Nolte ("Warrior," "Affliction") and SAG Award winner Michael Peña ("American Hustle"), joins the schedule. The riveting mystery follows the tragic death of a young boy, and the major police investigation and nationwide media frenzy that subsequently overtake a picturesque seaside town, where anyone is a suspect.
One new unscripted series debuts in the fall: the groundbreaking social experiment "Utopia," which asks, "Does a perfect world exist?" From unscripted mastermind John de Mol ("Deal Or No Deal," "Fear Factor," "The Voice," "Big Brother"), and based on the Dutch hit of the same name, UTOPIA is a bold new series that moves 15 everyday Americans to an isolated, undeveloped location – for an entire year – and challenges them to create their own civilization. Will it be ultimate happiness or utter chaos?
Starring Emmy Award-winning writer and comedian John Mulaney ("Saturday Night Live") as a rising stand-up comic trying to take his career to the next level, and the friends and mentors who lift him up, hold him back and push him around, "Mulaney" is the sole comedy debuting on the network in the fall. The multi-camera sitcom boasts a cast of comedy all-stars, including Martin Short ("SCTV," "Saturday Night Live"), Academy Award nominee Elliott Gould ("M*A*S*H," the "Ocean's 11" franchise), Nasim Pedrad ("Saturday Night Live"), Seaton Smith ("Totally Biased with W. Kamau Bell") and Zack Pearlman ("The Inbetweeners").
Below is the the FOX Fall 2014 primetime schedule, as well as social media information for and synopses of the new series, along with descriptions of programs scheduled to air in 2015:
FOX FALL 2014 SCHEDULE
(All Times ET/PT)
MONDAY
8:00-9:00 PM GOTHAM (new)
9:00-10:00 PM SLEEPY HOLLOW
TUESDAY
8:00-9:00 PM UTOPIA (new)
9:00-9:30 PM NEW GIRL
9:30-10:00 PM THE MINDY PROJECT
WEDNESDAY
8:00-9:00 PM HELL'S KITCHEN
9:00-10:00 PM RED BAND SOCIETY (new)
THURSDAY
8:00-9:00 PM BONES
9:00-10:00 PM GRACEPOINT (new)
FRIDAY
8:00-9:00 PM MASTERCHEF JUNIOR
9:00-10:00 PM UTOPIA (new)
SATURDAY
7:00-10:30 PM FOX SPORTS SATURDAY: FOX COLLEGE FOOTBALL
SUNDAY
7:00-7:30 PM NFL ON FOX
7:30-8:00 PM THE OT / BOB'S BURGERS
8:00-8:30 PM THE SIMPSONS
8:30-9:00 PM BROOKLYN NINE-NINE
9:00-9:30 PM FAMILY GUY
9:30-10:00 PM MULANEY (new)
FOX 2014-2015 PORTFOLIO OF CONTENT
NEW SERIES SYNOPSES
The following new dramas will debut on FOX this fall:
GOTHAM
Before there was Batman, there was GOTHAM. Everyone knows the name Commissioner Gordon. He is one of the crime world's greatest foes, a man whose reputation is synonymous with law and order. But what is known of Gordon's story and his rise from rookie detective to Police Commissioner? What did it take to navigate the multiple layers of corruption that secretly ruled Gotham City, the spawning ground of the world's most iconic villains? And what circumstances created them – the larger-than-life personas who would become Catwoman, The Penguin, The Riddler, Two-Face and The Joker? GOTHAM is an origin story of the great DC Comics Super-Villains and vigilantes, revealing an entirely new chapter that has never been told. From executive producer/writer Bruno Heller ("The Mentalist," "Rome"), GOTHAM follows one cop's rise through a dangerously corrupt city teetering on the edge of evil, and chronicles the birth of one of the most popular super heroes of our time. Growing up in Gotham City's surrounding suburbs, JAMES GORDON (Ben McKenzie, "Southland," "The O.C.") romanticized the city as a glamorous and exciting metropolis where his late father once served as a successful district attorney. Now, two weeks into his new job as a Gotham City detective and engaged to his beloved fiancée, BARBARA KEAN (Erin Richards, "Open Grave," "Breaking In"), Gordon is living his dream – even as he hopes to restore the city back to the pure version he remembers it was as a kid. Brave, honest and ready to prove himself, the newly-minted detective is partnered with the brash, but shrewd police legend HARVEY BULLOCK (Donal Logue, "Sons of Anarchy," "Terriers," "Vikings," "Copper"), as the two stumble upon the city's highest-profile case ever: the murder of local billionaires Thomas and Martha Wayne. At the scene of the crime, Gordon meets the sole survivor: the Waynes' hauntingly intense 12-year-old son, BRUCE (David Mazouz, "Touch"), toward whom the young detective feels an inexplicable kinship. Moved by the boy's profound loss, Gordon vows to catch the killer. As he navigates the often-underhanded politics of Gotham's criminal justice system, Gordon will confront imposing gang boss FISH MOONEY (Jada Pinkett Smith, "The Matrix" franchise, "HawthoRNe"), and many of the characters who will become some of fiction's most renowned, enduring villains, including a teenaged SELINA KYLE/the future CATWOMAN (acting newcomer Camren Bicondova) and OSWALD COBBLEPOT/THE PENGUIN (Robin Lord Taylor, "The Walking Dead").While the crime drama will follow Gordon's turbulent and singular rise through the Gotham City police department, led by Police Captain SARAH ESSEN (Zabryna Guevara, "Burn Notice"), it also will focus on the unlikely friendship Gordon forms with the young heir to the Wayne fortune, who is being raised by his unflappable butler, ALFRED (Sean Pertwee, "Camelot," "Elementary"). It is a friendship that will last them all of their lives, playing a crucial role in helping the young boy eventually become the crusader he's destined to be.GOTHAM is based upon characters published by DC Entertainment and is produced by Warner Bros. Television. Executive producer Bruno Heller ("The Mentalist") wrote the pilot, which was directed and executive-produced by Emmy Award nominee Danny Cannon (the "CSI" franchise, "Nikita"). John Stephens will serve as an executive producer on the series.
PRODUCTION COMPANY: Warner Bros. Television
EXECUTIVE PRODUCER/WRITER: Bruno Heller
EXECUTIVE PRODUCER/DIRECTOR: Danny Cannon
EXECUTIVE PRODUCER: John Stephens
CAST: Ben McKenzie as Detective James Gordon, Donal Logue as Harvey Bullock, Jada Pinkett Smith as Fish Mooney, Sean Pertwee as Alfred, Robin Lord Taylor as Oswald Cobblepot/The Penguin, Erin Richards as Barbara Kean, David Mazouz as Bruce Wayne, Camren Bicondova as Selina Kyle/the future Catwoman, Zabryna Guevara as Captain Sarah Essen
RED BAND SOCIETY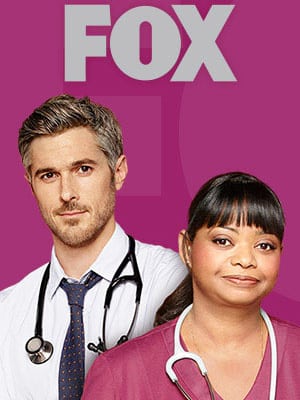 What if a hospital was your high school, boarding school and summer camp rolled into one? What if it was the place where you fell in love for the first time and made friendships that lasted a lifetime? And what if it was all weirdly hilarious and the most fun you ever had in your entire life? This is the world of RED BAND SOCIETY. From Steven Spielberg's Amblin Television, starring Academy Award-winning actress Octavia Spencer ("The Help," "Fruitvale Station") and based on the award-winning Spanish series, "Polseres Vermelles," RED BAND SOCIETY is a provocative, unconventional and, at times, comic high school drama told through the eyes of a group of teenagers who meet as patients in the pediatric ward of Ocean Park Hospital in Los Angeles. The series is part comedy, part drama, with a tone that's unique unto itself. Twelve-year-old narrator CHARLIE (Griffin Gluck, "Back in the Game," "Private Practice") is in a coma in the hospital. Charlie's friends and fellow patients include JORDI PALACIOS (Nolan Sotillo, "Prom"), a 16-year-old who illegally crosses the Mexican border into California to seek out treatment at the renowned hospital. What he soon discovers is that it's not his illness that's going to change his life, but his new friends. Also at the hospital is LEO ROTH (Charlie Rowe, "Neverland," "Pirate Radio"). At 16, Leo is charismatic and independent. But after living at the hospital for a year, he's starting to lose his way. When he's forced to room with Jordi, he's angry and resentful, until he realizes they are more alike than he could imagine. The pediatric ward is run by NURSE JACKSON (Spencer), a caregiver with a take-no-prisoners approach to getting these kids through the most difficult part of their lives. Overseeing much of the treatment in the ward is DR. JACK McANDREW (Dave Annable, "Brothers & Sisters," "666 Park Avenue"), the country's top pediatric surgeon. Also attending to the patients is the naïve and gullible Nurse BRITTANY DOBLER (newcomer Rebecca Rittenhouse), who allows the kids to get away with things they probably shouldn't. Among those taking advantage of Nurse Dobler is Leo's best friend, DASH HOSNEY (Brian Bradley, aka Astro, "The X Factor"). Suffering from cystic fibrosis, 16-year-old Dash is determined to live every day as if it's his last. Also on the ward is 15-year-old EMMA CHOTA (Ciara Bravo, "Big Time Rush"), Leo's on-again-off-again girlfriend, who suffers from an eating disorder. Rounding out this group of patients is "mean girl" KARA SOUDERS (Zoe Levin, "Arrested Development," "The Way Way Back"), a 16-year-old cheerleader who is brought in with heart failure and shares a room with Charlie. Daring everyone to up their game, she also goes head-to-head with Nurse Jackson. Although many young patients who are seriously ill make complete recoveries, that day seems a long way off for these teens. And as they confront questions of life and death which no one at that age should have to face, a kinship based on these shared experiences is created – a bond represented by the red hospital bands issued to them upon admittance. This is the story of the RED BAND SOCIETY. RED BAND SOCIETY is produced by ABC Studios in association with Amblin Television. The series is executive-produced by Steven Spielberg, Margaret Nagle ("Boardwalk Empire," "The Good Lie"), Justin Falvey ("The Americans," "Falling Skies"), Darryl Frank ("The Americans," "Falling Skies") and Sergio Aguero ("No Reservations," "Y Tu Mama Tambien"). Nagle wrote the pilot and developed the project for American television. Alfonso Gomez-Rejon (GLEE, "American Horror Story") directed the pilot.
PRODUCTION COMPANIES: ABC Studios, Amblin Television
DEVELOPED FOR AMERICAN TELEVISION: Margaret Nagle
EXECUTIVE PRODUCERS: Steven Spielberg, Margaret Nagle, Justin Falvey, Darryl Frank, Sergio Aguero
DIRECTOR: Alfonso Gomez-Rejon
CAST: Octavia Spencer as Nurse Jackson, Griffin Gluck as Charlie, Zoe Levin as Kara, Dave Annable as Dr. McAndrew, Rebecca Rittenhouse as Nurse Dobler, Charlie Rowe as Leo, Brian Bradley as Dash, Ciara Bravo as Emma, Nolan Sotillo as Jordi
Joining the FOX schedule this fall is the following new event series:
GRACEPOINT
When a young boy is found dead on an idyllic beach, a major police investigation gets underway in the small California seaside town where the tragedy occurred. Soon deemed a homicide, the case sparks a media frenzy, which throws the boy's family into further turmoil and upends the lives of all of the town's residents. Welcome to GRACEPOINT, a new 10-episode mystery event series based on "Broadchurch," the U.K.'s critically acclaimed hit crime drama. GRACEPOINT is an expansion of the original series, introducing new characters, identifying new suspects and threading new storylines through the gripping narrative. Leading the investigation is Detective EMMETT CARVER (David Tennant, "Broadchurch," "Dr. Who"), who has just arrived in Gracepoint to fill a high position in the town's police force. That job previously had been promised to Detective ELLIE MILLER (Emmy Award winner Anna Gunn, "Breaking Bad"), who, in light of the tragedy, must put any resentment aside and work the case with her prickly new boss. Det. Miller must break the news to her doting husband, JOE (Josh Hamilton, "American Horror Story") and her son, TOM (newcomer Jack Irvine), who was the best friend of the murder victim, DANNY SOLANO (Nikolas Filipovic, "Falling Skies"). Danny is survived by his grieving parents, MARK (Michael Peña, "End of Watch") and BETH SOLANO (Virginia Kull, "Boardwalk Empire"), and his rebellious older sister, CHLOE (newcomer Madalyn Horcher), who has an older boyfriend, DEAN IVERSON (Kendrick Sampson, "The Vampire Diaries"), unbeknownst to her parents. All of Gracepoint is pulled into the investigation, including JACK REINHOLD (Emmy Award nominee and Golden Globe Award winner Nick Nolte, "Luck"), a private man who runs the kayak rental service on the beach, as well as the local wildlife observation program, for which Danny volunteered. SUSAN WRIGHT (Academy Award and Golden Globe Award nominee Jacki Weaver, "Silver Linings Playbook"), a mysterious woman, lives in the RV park near the coast, with her dog. The town's minister, PAUL COATES (Kevin Rankin, "Justified"), becomes the de facto spokesperson for the community as the media descends on Gracepoint. Danny's death also impacts tourism, with the decline in visitors felt most harshly by hotel owner GEMMA FISHER (Sarah-Jane Potts, "Kinky Boots,"), a vivacious Brit with secrets of her own. Also touched by Danny's death is Mark's apprentice at his plumbing company, VINCE NOVIK (Stephen Louis Grush, "Lucky 7"). The investigation is followed closely by the town's local newspaper reporter, OWEN BURKE (Kevin Zegers, "Transamerica"), who is Det. Miller's nephew. Owen's ambition is fueled by San Francisco Globe reporter RENEE CLEMONS (Jessica Lucas, "Cloverfield"), who has a history with Detective Carver and sets up camp in Gracepoint to cover the case. The riveting crime series carves a powerfully dark wake through the town of Gracepoint with a startling conclusion, as the detectives piece together what happened on the night of Danny's death. Produced by Shine America in association with Kudos and Imaginary Friends, GRACEPOINT is executive-produced by Anya Epstein ("In Treatment," "Homicide"); Dan Futterman ("Capote," "In Treatment"); the original series' creator, Chris Chibnall ("Dr. Who," "Camelot"); Kudos' Jane Featherstone ("The Hour," "Utopia"), John Goldwyn ("Dexter"); and Shine America's Carolyn Bernstein ("The Bridge"). Futterman and Epstein serve as showrunners. Chibnall wrote the premiere episode, and James Strong ("Broadchurch," "Downton Abbey") directed.
PRODUCTION COMPANIES: Shine America, Kudos, Imaginary Friends
ORIGINAL SERIES CREATOR: Chris Chibnall
EXECUTIVE PRODUCERS: Anya Epstein, Dan Futterman, Chris Chibnall, Jane Featherstone, John Goldwyn, Carolyn Bernstein
DIRECTOR: James Strong
CAST: David Tennant as Det. Emmett Carver, Anna Gunn as Det. Ellie Miller, Michael Peña as Mark Solano, Virginia Kull as Beth Solano, Nick Nolte as Jack Reinhold, Jacki Weaver as Susan Wright, Josh Hamilton as Joe Miller, Kevin Rankin as Paul Coates, Kevin Zegers as Owen Burke, Jessica Lucas as Renee Clemons, Stephen Louis Grush as Vince Novik, Madalyn Horcher as Chloe Solano, Sarah-Jane Potts as Gemma Fisher, Jack Irvine as Tom Miller, Kendrick Sampson as Dean Iverson
The following new comedy will premiere this fall on FOX:
MULANEY
From Emmy Award-winning writer and comedian John Mulaney ("Saturday Night Live") comes MULANEY, a multi-camera ensemble comedy series about a rising stand-up comic trying to take his career to the next level and the friends and mentors who lift him up, hold him back and push him around. JOHN MULANEY is a 29-year-old comedian working the stand-up circuit and looking for his big break. But life drastically changes when self-centered comedy legend and game show host LOU CANNON (Emmy Award winner Martin Short, "SCTV," "Saturday Night Live," "Father of the Bride," "Primetime Glick") hires Mulaney as a writer. Lou may be John's entrée into the world of big-money show business, but he's also a total nightmare. Still, the job represents everything Mulaney thinks he wants. But does he really? And, at what cost? And what does it say about him if he quits? And what does it say about him if he stays? And has Lou had work done? Mulaney's life becomes a tug-of-war between the stress of his new job and his guilt over not being there for his two best friends and roommates: JANE (Nasim Pedrad, "Saturday Night Live"), a tightly wound, yet directionless personal trainer; and MOTIF (Seaton Smith, "Totally Biased with W. Kamau Bell"), a powerhouse comic who shares nothing in common with Mulaney – except the world of stand-up. Rounding out this odd group of friends is ANDRE (Zack Pearlman, "The Inbetweeners"), a trust-fund baby who has a knack for showing up in Mulaney's life at the worst possible moments. If Mulaney has one refuge from the chaos that surrounds him, then it's his neighbor, OSCAR (Academy Award nominee Elliott Gould, "M*A*S*H," "The Long Goodbye," the "Oceans 11" franchise), a 71-year-old gay veteran of New York who has seen it all. Oscar is opinionated, refined, gentle, wise and sometimes extremely cantankerous, but most of all, he's an oracle of sound advice when Mulaney feels like life has gone off the rails. A unique mix of ensemble comedy, stand-up performances and an observational point-of-view, MULANEY is a show about the big questions in life: how hard they are to answer and how easy it is to maybe just ignore them and pray they go away. MULANEY is produced by Universal Television, Broadway Video and 3 Arts Entertainment. The series is created and written by John Mulaney. The series is executive-produced by Mulaney, Lorne Michaels ("Saturday Night Live," "30 Rock"), David Miner ("30 Rock"), Dave Becky ("Louie"), Jon Pollack ("30 Rock") and Andrew Singer ("Portlandia," "30 Rock"). Andy Ackerman ("Seinfeld") serves as both director and executive producer.
PRODUCTION COMPANIES: Universal Television, Broadway Video, 3 Arts Entertainment
CREATOR/WRITER: John Mulaney
EXECUTIVE PRODUCERS: John Mulaney, Lorne Michaels, David Miner, Dave Becky, Jon Pollack, Andrew Singer
EXECUTIVE PRODUCER/DIRECTOR: Andy Ackerman
CAST: John Mulaney as John Mulaney, Martin Short as Lou Cannon, Nasim Pedrad as Jane, Seaton Smith as Motif, Zack Pearlman as Andre, Elliot Gould as Oscar
Slated for fall is the following new unscripted series:
UTOPIA
From unscripted mastermind John de Mol, and based on the hit Dutch television series of the same name, comes television's biggest social experiment, UTOPIA. Since the dawn of time, humans have always wondered: does a perfect world exist? Now, we get the chance to build one. Will it be ultimate happiness or utter chaos? Fifteen pioneering Americans leave their everyday lives and move to an isolated, undeveloped location – for an entire year – where they are challenged to create their own civilization from scratch. With no existing power structures and limited amenities, these "pioneers" will be faced with rewriting the rules. Will they choose democracy or dictatorship? Fidelity or free love? Will they punish or forgive? Choose religion or rationalism? Share with others or hoard for themselves? What conflicts will emerge, what leaders will arise? What principles will guide their daily lives and inform their deepest decisions? As the Utopians build the new society, every decision counts. Each must try to become indispensable to the group, or risk being exiled to their former lives and replaced by potential newcomers from the viewing audience who have been vying to join. With cameras following the pioneers 24/7, viewers can watch their society unfold, both weekly on FOX and also online. As they observe the inhabitants living together, and building their new existence, viewers themselves will have the chance to become a valuable and powerful asset to the community, and ultimately to question whether Utopia remains an elusive but alluring fantasy, or whether the pioneers have truly realized their dream. A Dutch version of "Utopia" has been broadcast and streamed live on the internet since January 2014. It has become an instant sensation, ranking as its network's highest-rated unscripted premiere in six years, while maintaining its position as the network's biggest show for every episode. "Utopia" has increased the channel's key demo (20-49) market share by an astonishing 500%. UTOPIA is a presentation of Talpa Media USA. The show is created by John de Mol ("Deal Or No Deal," "Fear Factor," "The Voice," "Big Brother"). De Mol, Conrad Green ("Dancing with the Stars"), Jon Kroll ("The Week the Women Went," "The Amazing Race") and David Tibballs ("Dragon's Den," I WANNA MARRY "HARRY") will executive-produce.
PRODUCTION COMPANIES: Talpa Media USA
CREATOR: John de Mol
EXECUTIVE PRODUCERS: John de Mol, Conrad Green, Jon Kroll, David Tibballs
The new drama series slated for 2015 are:
BACKSTROM
From creator/executive producer Hart Hanson (BONES), BACKSTROM is a subversive and comic crime procedural about an unhealthy, offensive, irascible – albeit brilliant – detective who is brought back from exile to run the Portland Police Bureau's Special Crimes Unit (S.C.U.). Detective Lieutenant EVERETT BACKSTROM (Emmy Award nominee Rainn Wilson, "The Office") is a man with no filter. After a five-year banishment to the traffic division for offensive behavior, he has returned from disgrace to lead Portland's newly minted S.C.U. Tasked with navigating the city's most sensitive and serious cases, he must solve each crime as he tries, and fails, to change his own self-destructive behavior. To no one's surprise, Backstrom's return is far from well-received, especially by his commanding officer, Police Chief ANNA CERVANTES (guest star Inga Cadranel, "Orphan Black"). Backstrom's second-in-command and the person who actually supervises the day-to-day operations of the S.C.U. is Detective NICOLE GRAVELY (Genevieve Angelson, "House of Lies"). The ambitious and optimistic yin to Backstrom's yang, she extends herself to the limit to counterbalance his erratic and controversial behavior. By her side is Detective Sergeant JOHN ALMOND (Dennis Haysbert, "24," "The Unit"), a tested veteran of the Bureau who doesn't approve of Backstrom's xenophobic antics; although he tries to find the light in people, when it comes to Backstrom, he sees only darkness. The group's forensics liaison is Sergeant PETER NIEDERMAYER (Kristoffer Polaha, "Ringer," "Life Unexpected"), a handsome, free-spirited, philosophical man whose open approach to the universe pushes all of Backstrom's buttons. Managing the chain of evidence at S.C.U. headquarters is civilian support NADIA PAQUET (Beatrice Rosen, "The Dark Knight"), a beautiful French immigrant with a profound ability to navigate both cyberspace and legal bureaucracy. She also takes a liking to Backstrom and, at least technically, fills Backstrom's doctor's prescription to "make a friend." On the street, uniformed officer FRANK MOTO (Page Kennedy, "Blue Mountain State," "Weeds") proves his value by suppressing the perpetrators and swiftly maneuvering around hostile conditions. Meanwhile, GREGORY VALENTINE (Thomas Dekker, "Terminator: The Sarah Connor Chronicles"), who serves as Backstrom's tenant, decorator and underworld connection, has a genuine fondness for the abrasive cop. Using his dark instincts and peculiar abilities, Backstrom always manages to outsmart his foes, manipulate his peers and, with the help of his eccentric team, solve the case, even as he less ably adjusts to the progressive sensibilities of 21st century Portland. BACKSTROM is from Far Field Productions in association with 20th Century Fox Television. The series is created and written by Hart Hanson, and based on Swedish criminologist and novelist Leif G.W. Persson's hit series of books of the same name. The series is executive-produced by Hanson, Kevin Hooks ("Last Resort," "Detroit 1-8-7"), Persson, Niclas Salomonsson and Mark Mylod ("Shameless," "Once Upon a Time"), who directed the pilot.
PRODUCTION COMPANIES: 20th Century Fox Television, Far Field Productions
CREATOR/WRITER: Hart Hanson
EXECUTIVE PRODUCERS: Hart Hanson, Kevin Hooks, Leif G.W. Persson, Niclas Salomonsson
EXECUTIVE PRODUCER/DIRECTOR: Mark Mylod
CO-EXECUTIVE PRODUCERS: Karyn Usher, Andrew Miller, Steve Beers
PRODUCERS: Rainn Wilson, Josh Levy
CAST: Rainn Wilson as Det. Lt. Backstrom, Genevieve Angelson as Det. Gravely, Dennis Haysbert as Det. Sgt. Almond, Page Kennedy as Officer Moto, Kristoffer Polaha as Sgt. Niedermayer, Beatrice Rosen as Nadia Paquet, Thomas Dekker as Gregory Valentine
EMPIRE
From Academy Award nominee Lee Daniels ("Lee Daniels' The Butler," "Precious") and Emmy Award winner Danny Strong ("Lee Daniels' The Butler," "Game Change"), comes EMPIRE, a sexy and powerful new drama about the head of a music empire whose three sons and ex-wife all battle for his throne. LUCIOUS LYON (Academy Award nominee Terrence Howard, "Crash," "Hustle & Flow") is the king of hip-hop. An immensely talented artist, the CEO of Empire Entertainment and a former street thug, his reign has been unchallenged for years. But all that changes, when he learns he has a disease that is going to render him crippled and incapacitated in a matter of three years. The clock is ticking, and he must groom one of his three sons to take over his crowning achievement, without destroying his already fractured family. Lucious' favorite is his youngest son, HAKEEM (newcomer Bryshere Gray), a gifted musician and a spoiled playboy who values fame over hard work. The middle son, JAMAL (Jussie Smollett, "North," "The Mighty Ducks"), is a sensitive soul and a musical prodigy who, unlike Hakeem, shies away from the spotlight. Jamal also happens to be gay, which infuriates and embarrasses his father. ANDRE (Trai Byers, "90210"), the eldest son, is CFO of Empire Entertainment. Wharton-educated with a brilliant business mind, Andre lacks the charisma that Lucious believes is crucial to running the company. But in his quest for power, Andre is assisted by his manipulative and like-minded wife, RHONDA (Kaitlin Doubleday, "Hung," "Catch Me If You Can"). As Lucious prompts his sons to vie for the empire, his plans are thrown into chaos when his ex-wife, COOKIE (Academy Award and Emmy Award nominee Taraji P. Henson, "The Curious Case of Benjamin Button"), mysteriously emerges seven years early from prison, where she's been for almost two decades. Brash and fearless, she sees herself as the sacrificial lamb who built this empire with Lucious and then took the fall for running the drugs that financed Lucious' early career. For now, Lucious remains firmly in control of Empire Entertainment. He is attended to by his hard-working assistant, BECKY (guest star and Academy Award nominee Gabourey Sidibe, "American Horror Story," "Precious"), and relies on longtime friend and Chairman of the Board VERNON TURNER (Malik Yoba, "Revolution," "Girlfriends") for advice and support. He relies on a whole lot more from ANIKA GIBBONS (newcomer Grace Gealey), the head of A&R for Empire, and his current girlfriend. As the Lyons slug it out, an emotional chess game begins that will either cause the family's destruction or redemption. Lives and loves will be lost as the complicated family will come together and fall apart over the elusive throne, all set to an original soundtrack written and produced by legendary hip-hop hitmaker Timbaland. Will the family unite and learn to love each other before it's too late? Love, war, family, sacrifice, money and music: this is the story of the Lyons' EMPIRE. EMPIRE is from Imagine Television in association with 20th Century Fox Television. The series is created by Lee Daniels and Danny Strong. The pilot is written by Daniels and Strong. The series is executive-produced by Daniels, Strong, Brian Grazer ("24," "Friday Night Lights," "Parenthood") and Francie Calfo ("Those Who Kill," GANG RELATED). Daniels directed the pilot.
PRODUCTION COMPANIES: 20th Century Fox Television, Imagine Television
CREATORS/WRITERS: Lee Daniels, Danny Strong
EXECUTIVE PRODUCERS: Lee Daniels, Danny Strong, Brian Grazer, Francie Calfo
DIRECTOR: Lee Daniels
SONGWRITER / SONG PRODUCER: Timbaland
CAST: Terrence Howard as Lucious Lyon, Taraji P. Henson as Cookie Lyon, Malik Yoba as Vernon Turner, Jussie Smollett as Jamal Lyon, Bryshere Gray as Hakeem Lyon, Trai Byers as Andre Lyon, Grace Gealey as Anika Gibbons, Kaitlin Doubleday as Rhonda Lyon, Gabourey Sidibe as Becky
HIEROGLYPH
The world of ancient Egypt – a time of magic, Pharaohs, gods and thieves – lives again in HIEROGLYPH, an exciting action-adventure series from creator/executive producer Travis Beacham ("Pacific Rim," "Clash of the Titans"). When a dangerous scroll, The Book of Thresholds, is stolen from Egypt's most secure vault, master thief AMBROSE (Max Brown, "Beauty and the Beast," "MI-5") is plucked from prison to track down the perpetrator. Having spent the past five years in the darkest of pits, Ambrose quickly learns that his prison cell might be safer than the dangerous new world in which he finds himself: Atum, the empire's capital. Ambrose must answer to Pharaoh SHAI KANAKHT (Reece Ritchie, "Prince of Persia: The Sands of Time"), a god in the flesh, a young ruler with a cool charm and a violent, frightening temper. The question for Ambrose is not whether he can trust his new boss, but whether he can trust anyone. Also stalking the halls of the palace is NEFERTARI KANAKHT (Condola Rashad, "Smash," "Steel Magnolias"), half-sister to the Pharaoh, whose relationship with Shai's closest advisor, MAGISTER BEK (guest star Hal Ozsan, "90210"), masks her own designs for power. Finding few leads in the palace, Ambrose's investigation takes him to the doorstep of his long-lost love, PESHET (Caroline Ford, "Lake Placid: The Final Chapter"), a magic-wielding adoratrice, a type of homespun priestess who uses her femininity as a portal to the gods…for the right price. Peshet was the keystone in Ambrose's merry band of thieves, an impressionable youth with great knowledge of magic, a woman who never saw a lock for which she didn't have an unlocking charm. Five years later, Peshet has left her old life behind in a pious pursuit of divine contact. Ambrose's journey also leads him to old friends, such as VOCIFER (John Rhys-Davies, "The Lord of the Rings: The Fellowship of the Rings," "Raiders of the Lost Ark"), a peddler of mystical wares and Ambrose's mentor. But he also comes face-to-face with foes both old and new, from RAWSER (Antony Bunsee, "EastEnders," "Sex and the City 2"), the Pharaoh's captain of the guard, who imprisoned him five years ago; to LOTUS TENRY (Kelsey Chow, "One Tree Hill"), a palace concubine and spy for a rival kingdom. As Ambrose unravels the mystery of The Book of Thresholds, he begins to see the extent to which sorcery has seeped into the halls of power in ancient Egypt, and how close it is to causing this great civilization's downfall. HIEROGLYPH is produced by Chernin Entertainment in association with 20th Century Fox Television. The series is created and written by Travis Beacham. The series is executive-produced by Beacham, Peter Chernin (NEW GIRL, "Touch"), Katherine Pope (NEW GIRL, "Touch") and Anna Fricke ("Being Human," "Men in Trees"). Miguel Sapochnik ("Mind Games," "Repo Men") also serves as an executive producer and directed the pilot.
PRODUCTION COMPANIES: 20th Century Fox Television, Chernin Entertainment
CREATOR/WRITER: Travis Beacham
EXECUTIVE PRODUCERS: Travis Beacham, Peter Chernin, Katherine Pope, Anna Fricke
EXECUTIVE PRODUCER/DIRECTOR: Miguel Sapochnik
CAST: Max Brown as Ambrose, Caroline Ford as Peshet, Reece Ritchie as Pharaoh Shai Kanahkt, Condola Rashad as Nefertari Kanahkt, Kelsey Chow as Lotus, Antony Bunsee as Rawser, John Rhys-Davies as Vocifer
Launching in 2015 is the following new event series:
WAYWARD PINES
Imagine the perfect American town… beautiful homes, manicured lawns, children playing safely in the streets. Now imagine never being able to leave. You have no communication with the outside world. You think you're going insane. You must be in Wayward Pines. Based on the best-selling novel "Pines" by Blake Crouch and brought to life by suspenseful storyteller M. Night Shyamalan ("The Sixth Sense," "Signs"), WAYWARD PINES is the intense new mind-bending 10-episode event thriller evocative of the classic hit "Twin Peaks." Secret Service Agent ETHAN BURKE (Academy Award nominee Matt Dillon, "Crash," "City of Ghosts") drives to the bucolic town of Wayward Pines, ID, searching for two missing federal agents. One of the best Secret Service agents in the Seattle office, he's the man who knew missing agent KATE HEWSON (Carla Gugino, "Watchmen," "Entourage") better than anyone. They were more than partners; their relationship nearly destroyed Ethan's marriage. Everything changes when a truck slams into his car…and he wakes up in the Wayward Pines Hospital, with the intense and unpredictable NURSE PAM (Academy Award and Emmy Award winner Melissa Leo, "The Fighter," "Treme") at his bedside. It soon appears that Pam is more interested in harming than healing. She and Ethan grow into deadly rivals, and her role in the town proves much deeper than anyone realizes. As the mysteries within the town pile up, Ethan starts to question his own sanity. He is confronted by the mysterious and charismatic DR. JENKINS (Emmy Award nominee Toby Jones, "The Girl," the "Harry Potter" franchise), the psychiatrist who treats him at Wayward Pines Hospital. As he begins to meet some of the local residents, including toymaker HAROLD BALLINGER (Reed Diamond, "24," "Much Ado About Nothing"), Ethan forms a bond with BEVERLY (Academy Award and Emmy Award nominee Juliette Lewis, "Hysterical Blindness," "Cape Fear"), a bartender who is as wary of Wayward Pines as he is. Back home in Seattle, Ethan's wife, THERESA BURKE (Shannyn Sossamon, "40 Days and 40 Nights," "How to Make It in America"), a former Secret Service Agent trainee, is informed by Ethan's boss, ADAM HASSLER (Tim Griffin, "Prime Suspect"), that early testing shows Ethan was never in the car which was recovered on the side of the road outside of Wayward Pines. They're still investigating. But this isn't enough for Theresa. So she sets out on her own search for her husband, along with their teenage son, BEN (Charlie Tahan, "The Harvest," "Charlie St. Cloud"). Meanwhile, Ethan is challenged at every turn by the town's die-hard residents, especially SHERIFF ARNOLD POPE (Academy Award nominee Terrence Howard, "Crash," "Hustle & Flow"), who takes offense at a Secret Service agent showing up on his turf. Ethan's continuing investigation only turns up more and more questions, and each one leads him to the most important question of all: What's wrong with Wayward Pines? WAYWARD PINES is a production of FX Productions. The series was developed for television by Chad Hodge ("The Playboy Club," "Runaway") and executive-produced by M. Night Shyamalan, Donald De Line ("Green Lantern," "The Italian Job"), Hodge and Ashwin Rajan ("After Earth," "Devil"). Hodge wrote and Shyamalan directed the premiere episode.
PRODUCTION COMPANY: FX Productions
DEVELOPED FOR TELEVISION BY: Chad Hodge
EXECUTIVE PRODUCERS: M. Night Shyamalan, Donald De Line, Chad Hodge, Ashwin Rajan
DIRECTOR: M. Night Shyamalan,
CAST: Matt Dillon as Agent Ethan Burke, Carla Gugino as Agent Kate Hewson, Melissa Leo as Nurse Pam, Toby Jones as Dr. Jenkins, Terrence Howard as Sheriff Arnold Pope, Reed Diamond as Harold Ballinger, Juliette Lewis as Beverly, Shannyn Sossamon as Theresa Burke, Tim Griffin as Adam Hassler, Charlie Tahan as Ben Burke
Joining the FOX schedule in 2015 are the following new comedies:
BORDERTOWN
BORDERTOWN (working title) is a new animated comedy about two families living in a Southwest desert town on the U.S. – Mexico border that takes a satirical look at the cultural shifts occurring in America, where the U.S. Census forecasts that by 2017, Caucasians will be a minority. Set against this increasingly diverse backdrop, the series explores family, politics and everything in between with a cross-cultural wink. BORDERTOWN (wt) centers on two clans: the Buckwalds and the Gonzalezes. BUD BUCKWALD is a married father of three and a Border Patrol agent who is just a tad behind the times and feels slightly threatened by the cultural changes transforming his neighborhood. He lives next door to ERNESTO GONZALEZ (Nicholas Gonzalez, SLEEPY HOLLOW), an ambitious immigrant and family man, who has been in the country less than 10 years, but is already doing better than Bud – which, it turns out, is a bit of an issue for the less-industrious native. Bud is married to JANICE BUCKWALD (Alex Borstein, FAMILY GUY), both the wisest and most oblivious member of the family. The Buckwald kids include BECKY (Borstein) a socially awkward, big-boned geek; SANFORD (Judah Friedlander, "30 Rock"), a loser who thinks he's a player; and GERT (Missi Pyle, "The Exes," "Galaxy Quest"), a beauty pageant-obsessed five-year-old with a pet pig. Meanwhile, living the American Dream next door are the Gonzalezes, including MARIA, Ernesto's wife; their son, RUIZ (Efren Ramirez, "Napoleon Dynamite"); and their 21-year-old nephew, J.C. (Nicholas Gonzalez), a recent college graduate. As Bud and Ernesto's paths begin to cross, their two families soon become bound by romance, conflict and, perhaps most importantly, friendship – a word that means the same, no matter what side of the border you're from. BORDERTOWN (wt) is produced by 20th Century Fox Television. The series is created and written by Mark Hentemann. Hentemann and Seth MacFarlane (FAMILY GUY) are executive producers. Alex Carter (FAMILY GUY) and Dan Vebber (AMERICAN DAD, "Futurama") are co-executive producers. Lalo Alcaraz ("La Cucaracha") and Gustavo Arellano ("¡Ask a Mexican!") are consulting producers. Valentina L. Garza (THE SIMPSONS) is a supervising producer.
PRODUCTION COMPANIES: 20th Century Fox Television
CREATOR/WRITER: Mark Hentemann
EXECUTIVE PRODUCERS: Seth MacFarlane, Mark Hentemann,
CO-EXECUTIVE PRODUCERS: Alex Carter, Dan Vebber
SUPERVISING PRODUCER: Valentina L. Garza
CAST: Alex Borstein as Janice Buckwald, Missi Pyle as Gert Buckwald, Judah Friedlander as Sanford Buckwald, Nicholas Gonzalez as Ernesto Gonzalez and J.C, Efren Ramirez as Ruiz
THE LAST MAN ON EARTH
From writer/producer Will Forte ("Nebraska," "Saturday Night Live") and directors/producers Chris Miller and Phil Lord ("The Lego Movie," "21 Jump Street"), THE LAST MAN ON EARTH is a new single-camera comedy about the life and adventures of the last man on earth. The year is 2022, and after an unlikely event, only one man is left on earth: PHIL MILLER (Forte), who used to be just an average guy who loved his family and hated his job at the bank. Now, in his RV, Phil searches the country for other survivors. He has traveled to every city, every town and every outpost in the United States, Mexico and Canada, and has found no one, which leads him to the painful realization that he is almost certainly the last living being on the face of the earth. Sure, there are some positives that come with being the last person on earth. You can go live in the White House if you want. You can park in handicapped spots without an ounce of guilt. You can decorate your home with priceless works of art. You wanna wear a pair of tighty-whiteys and nothing else every single day of the year? Not a problem. THE LAST MAN ON EARTH is a comedy about a man trying to make lemonade out of the most soul-crushing lemon there is. But if anyone can do it, Phil Miller can. He's not about to give up now. He is sad and so, so very lonely. But he'll get through this. Because there's a small kernel of hope that somewhere out there is another survivor. And maybe one day, they'll run into each other. That would be a good day. And if that survivor happened to be a woman? Well, then that would be a great day. THE LAST MAN ON EARTH is produced by 20th Century Fox Television. The series is created and written by Will Forte. The pilot will be directed by Phil Lord and Chris Miller. The series will be executive-produced by Forte, Lord, Miller and Seth Cohen.
PRODUCTION COMPANIES: 20th Century Fox Television
CREATOR/WRITER: Will Forte
EXECUTIVE PRODUCERS Will Forte, Chris Miller, Phil Lord, Seth Cohen
DIRECTORS: Phil Lord, Chris Miller
CAST: Will Forte as Phil Miller
WEIRD LONERS
WEIRD LONERS is a new single-camera comedy about four relationship-phobic, quasi-underdog 30-somethings who are unexpectedly thrust into one another's lives, forming unlikely bonds in a Queens, NY, townhouse. CARYN GOLDFARB (Becki Newton, "Ugly Betty") is a cute, but high-strung dental hygienist whose romantic life, unfortunately, is dictated by the love-crazed, ultra-romantic 13-year-old barricaded inside the control room of her brain. Each time a handsome new man crosses her field of vision, infatuation and extreme over-eagerness take over, and she inevitably winds up back at square one – single and not getting any younger. Wall Street player – that is, until he romances his boss' fiancée and gets unceremoniously canned – STOSH LEWANDOSKI (Zachary Knighton, "Happy Endings") is handsome, charming and whip-smart. He's a serial seducer who has never been able to maintain an intimate relationship with a woman for very long – a couple of hours, usually. When Stosh's shenanigans result in him losing his corporate condo, he winds up moving in with his cousin, ERIC LEWANDOSKI (Nate Torrence, "Hello, Ladies"), a sweet, odd man-child. Thus far, Eric's adult life has consisted of living at home with elderly parents and working as a toll collector on the Queensboro Bridge. After both of his parents pass away, he finds himself cast adrift in the world for the first time. On a Stosh-mandated mission to redecorate their dated apartment, Eric strikes up a friendship with ZARA SANDHU (newcomer Meera Khumbhani), while buying one of her paintings on the street. Drop-dead gorgeous, mysterious and ethereal, Zara is a lifelong heartbreaker who's only capable of living one way – "in the moment." Men and women fall in love with her on a regular basis, and she often reciprocates their feelings with great passion, until… she doesn't. As fate would have it, Eric lives next door to Caryn, who finds herself unable to resist one of Stosh's particularly ill-timed advances, putting the kibosh on her pending engagement to a kind, but boring, father of two. The split leaves her single, again, and in need of a roommate, prompting Zara to move in, and bringing together these four people who, each for their own distinct reasons, are solo singles when most of their peers are well along the path of marriage and family. Perhaps they are "weird loners," as Stosh points out, or maybe they are just real people with messy, imperfect lives whose new friendships with each other already are changing their individual trajectories for the better. WEIRD LONERS is produced by 20th Century Fox Television. The series is created and written by Michael J. Weithorn ("The King of Queens"). Weithorn, Jake Kasdan (NEW GIRL, "Bad Teacher") and Melvin Mar (NEW GIRL) serve as executive producers. Kasdan directed the pilot.
PRODUCTION COMPANIES: 20th Century Fox Television
CREATOR/WRITER: Michael J. Weithorn
EXECUTIVE PRODUCERS: Michael J. Weithorn, Jake Kasdan, Melvin Mar
DIRECTOR: Jake Kasdan
CAST: Becki Newton as Caryn, Zachary Knighton as Stosh, Nate Torrence as Eric, Meera Khumbhani as Zara
FOX 2014-2015 PORTFOLIO OF CONTENT
SOCIAL MEDIA INFORMATION