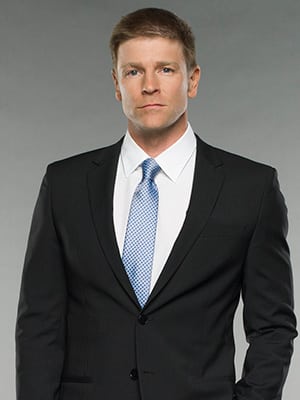 With fans still reeling from the shocking casting switcheroo by CBS' "The Young and the Restless" for the role of Billy Abbott, many have been clamoring to hear how daytime newcomer Burgess Jenkins snagged the coveted part.
ALSO READ: David Tom OUT! Burgess Jenkins IN! The Shocking Recasting of Billy Abbott on 'Y&R'
"My managers contacted me and said the folks from the show had reached out about the role," the actor says in an upcoming interview with Soap Opera Digest. "So, I talked with the producers about it and they filled me in on the role and it was apparent to me from the get-go that this was a wonderful character with interesting layers. I met some of the cast and we clicked right away. Not only are they terrific people, but I can tell we're going to have a great time. I was taken with this opportunity right away."
Burgess is scheduled to first air on "Y&R" beginning in late June.
Check out the issue on sale June 16 for the rest of the interview.