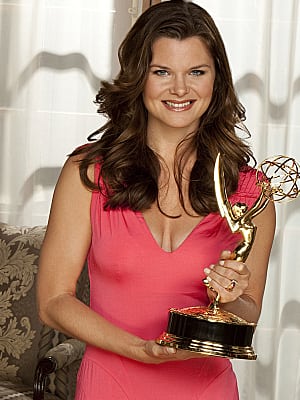 It's been a long time coming, but the date for the 41st Annual Daytime Emmy Awards has officially been set: A spokesperson for the National Academy of Television Arts & Sciences confirms that the ceremony will be taking place on Sunday, June 22 at the Beverly Hilton in Los Angeles.
Unfortunately, NATAS has yet to strike a TV deal for the annual event (which has been carried the last two years by news outlet HLN), meaning there's no word yet on whether or not the awards will be broadcast.
Meanwhile, the Creative Arts portion of the Daytime Emmys will take place on Friday, June 20 at the Bonaventure Hotel in downtown Los Angeles.
Final Daytime Emmy Award nominees from the list of pre-noms announced earlier this year will be determined on Thursday, May 1. Which actors are you hoping to see in the final race?