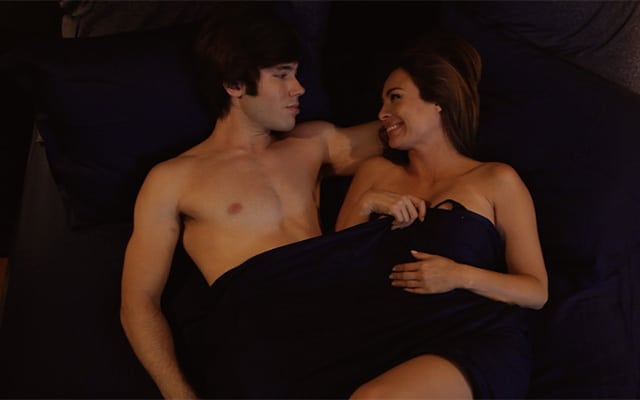 They can barely admit that they are couple, at least based on the more common definition of what a couple is, but no one can deny that Peter Garrett (Kristos Andrews) and Janice Ramos (Lilly Melgar) have become one of the hottest pairings in recent memory on LANY Entertainment's "The Bay," the widely popular online series created by Gregori J. Martin. Dubbed "Jeter," Soap Opera Network recently spoke with their portrayers on what sets them apart from other couples on the show, why their characters are rootable  and where they're heading next. We also asked the duo to share some secrets behind their passionate onscreen love scenes, and of course, if there were any "oops" moments. While getting insight on what fans can expect overall from the newest chapter, set to release Thursday, May 1, the actors also open up about how being online vs. airing on broadcast/cable television may help or hurt their show.
Not only are the two sexy and passionate, they are also confusing and complicated, but ultimately their story is very soapy. For instance, Janice is old enough to be Peter's mother, which makes her the perfect example of what a "cougar" is, while at the same time Peter used to date her daughter, Lianna (Jade Harlow). So why do fans find the idea of them together so thrilling? "I think it's due to the fact that they have so much weighing against them, yet there's the undeniable yearning for one another… the 'true love' factor which outweighs all. Fans naturally root for love, and the more taboo it is, the more forbidden, the more the fans want us to fight for our love to prevail," says Andrews. He adds, "Usually couples have a normal age gap on shows, and the storylines are typically based around the same scandalous, circumstantial conflicts that could apply to most other super couples." Melgar notes, "There is no other couple on the series with as many reasons as to 'why' they should not be together. This affects all the main characters and yet, their chemistry is undeniable. Jeter just 'works.'" She also explains that "viewers will root for them because it's more than just 'lust'. They have a true connection that makes them better together than apart. Everyone believes in love! Therefore, no matter how many people this coupling hurts, people will be rooting for true love! It's sooo wrong … but oh sooo good."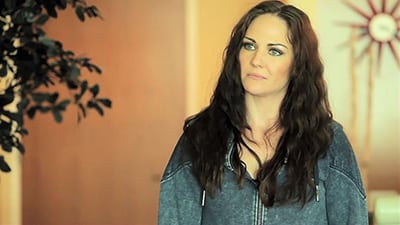 So, while we know why they seem to work. How did they really get together? Sure, onscreen they met at a bar and were more than willing to have a little fling followed by a night of passion, but what's the real story behind how the pairing came to be? "[They] kinda came out of nowhere. One day Gregori had the idea. Lilly and I weren't sure how the fans would react… being that a cougar storyline is somewhat provocative, and then Janice's daughter, Lianna, is [his] ex-girlfriend," Andrews recalls. With that in mind he reveals that the pairing is loosely based on a true story. "Gregori was inspired by the story of how his mother and stepfather ended up with each other. Of course there are added details for dramatic purposes, but the 'true story' aspect behind Jeter gives more credence for true romance and depth." Melgar adds, "I felt a great responsibility to bring as much authenticity to this story as possible. It's a very special storyline and we are all putting as much love into it as possible."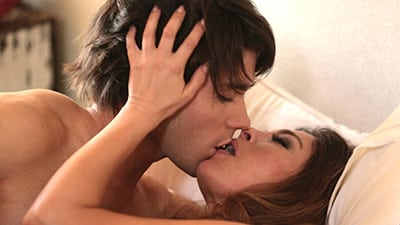 You may be asking yourself, "what happens next?" While they aren't able to reveal too much, both actors note that there's lots more ahead for their characters including plenty of romance and "steamy" scenes. Speaking of which, they note that "sex" onscreen isn't as glamorous as it appears to be. "As far as love scenes go, it is the most NON glamorous and sexy shoot. Trust me! I had pillows poking my eye and mics poking my skin! Right Kristos???" Melgar jokingly gestured to Andrews, who added, "Yeah… there's one take in bed where Lilly had a great time. First she was hit in the eye with the corner of my pillow, then her lavaliere pin started to pierce her cleavage." With a wink he says, "I'm glad you had so much fun Lilly!!! Very natural performance."
While it isn't necessarily the most fun aspect for an actor to portray, one can only wonder how to prepare for such a scene. "Personally, I opted to not overthink anything. I wanted to match Pete's state of mind. Confident and comfortable in his own skin, he knows what he wants, and doesn't think twice. I also believe that makes for a nice contrast with Janice, who has more weighing on her and can't help but to be hesitant and overthink things," Andrews says.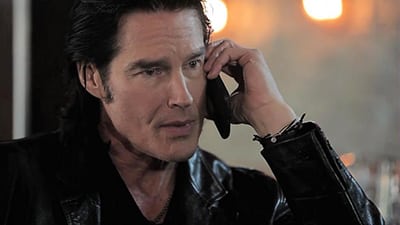 With the premiere of Chapter 12, fans may be wondering what sets it apart from previous chapters. "This chapter is by far the best chapter yet," promises Melgar. "It's as if everything finally just fell into place. You now 'know' the characters and 'care' about them and what they're going through. It also 'looks' the best! Great locations equal higher production value. I think everyone will be happily surprised with this chapter and it's only the beginning. We truly are getting better and better!" Andrews shares Melgar's sentiments. "The episodes are longer, the production values have once again increased, and we brought on a few more stars including Ronn Moss, Bill Cobbs, Patrika Darbo and we brought back Charles Shaughnessy. They're all a pleasure to work with. The extra length allows for a more solid chunk of story at a time, which will feel more satisfying for the fans. The writing has always been cutting edge and continues to evolve, getting better and better. Another change, of course, is the fact that Jeter didn't exist last chapter, and now it's become the major talking point of the show."

That talking point includes working with talent they've previously never worked. For Andrews that technically includes Melgar. "I never worked with Lilly, particularly on the level I'm working with her now, as the 'supercouple' we are. The experience has been great. She's a cool girl, a great actress, and a pleasure to work with! Also, I had a great time working with Ignacio Serricchio ['The Young and the Restless']. He's a funny guy and a great actor," he says while teasing, "We have a cool scene coming up." Admitting she's already worked with almost everyone on the cast already, Melgar highlights Harlow and Serricchio as one of her favorites to work with. "Talk about instant chemistry! That's HALF the work! The same goes for Martha Madison obviously."
Besides their own story, which other stories are the actors looking forward to? "I find all the storylines on the show interesting. If I had nothing to do with the show as an actor or producer, I would still be a fan. It's a great show," says Andrews. "I'm always interested in what Steve Jensen's [Matthew Ashford] up to, what Sara's [Mary Beth Evans] going to do to get out of her catch 22. I'm interested in how the Mayor Madison/Orchid/Sofia [Nicholas Coster/Terri Ivens/Jacklyn Zeman] crisis might turn out. There are other storylines I can talk about in the latest chapter, but I don't want to spoil anything." Melgar is also looking forward to that particular storyline. "It just has scandal written all over it!"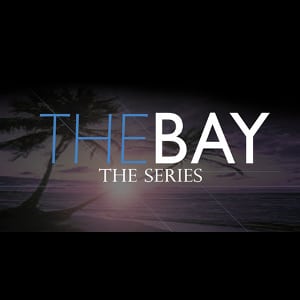 As for how being online may help or hurt the series, Andrews breaks it down this way. "The way it hurts the show is the fact that many investors, and sponsors in general, still haven't fully wrapped their minds around how the online medium works. In turn, it's more difficult to get financing in comparison to the typical television show on a network. The web series world is still a bit like the wild west, and a lot is still being figured out. However, the fact that 'The Bay' is on the web has also been a great benefit." He explains, "We've been referred to, by multiple sources, as the exemplary, pioneering original web series. A show that just 'went for it,' sort of trailblazing the way for other shows. Even when the Daytime Emmys opened up a new category to accommodate web shows, they used 'The Bay' as their reference for what content qualifies for submission. We've also been featured in documentaries, TV interviews… all pertinent to just how original 'The Bay' is, as a web show, and in it's entirety."
In order to not miss out on all the fun and excitement, make sure to catch the newest and hottest chapter of "The Bay" beginning Thursday, May 1 and every Thursday thereafter at 3:15 PM ET/12:15 PM PT on Roku via Blip TV or visit the official website at www.thebaytheseries.com. There you can catch up with past episodes of the series and as well as its popular "Confessions" videos and much, much more. 
You can also like the series on Facebook and follow it on Twitter.