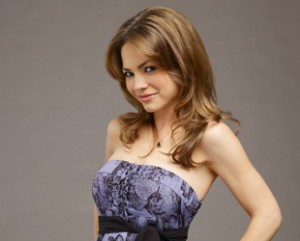 (SoapOperaNetwork.com) — A look at what's happening on "General Hospital" during the week of January 2, 2012.
THIS WEEK ON: GENERAL HOSPITAL
Lulu and Dante make time for romance. Anthony makes Tracy a proposal she literally is unable to refuse on Tuesday, January 3. Page 6 soon splashes with shocking news. Anthony turns to Maxie for assistance. Will Johnny get in the way of Maggie's plans for herself and Steve on Wednesday, January 4? Sonny and Kate plan a date. Olivia and Kate have a heat to heart. Elizabeth's interest in Ewen irks Matt. Maxie, meanwhile, is irked by both Matt and Spinelli's interest in other women. Spinelli steps up to the plate when Lulu's plans leave Maxie in a bind. Ewen makes an impression. On Friday, January 6, Spinelli, Ethan and Ewen arrive at Wyndemere – each on a mission. Could their missions involve the mysterious Woman In White?
The Inside Story: What Kind of Fool…
Jason and Michael's relief about the accident doesn't last long after Michael realizes Jason too played a part in the lies and deception concerning Jax. Michael swears off Jason along with the rest of his family. Alexis flips out on Carly but the fast-talking attorney is the one who is ultimately left with the scars of their – mostly – verbal duel. Kate confronts Carly. Michael grieves the loss of Abby. Sonny tries to reach out to Michael. A darkened and determined Michael meets with Johnny. Carly finds Michael and Johnny making a deal. On Thursday, January 5, just how far will Carly go to keep her son out of the Zacchara fold? Sonny faces Alexis' wrath. Michael and Jason share heated words.
A Closer Look: Teardrops Keep Falling….
Will Sam show Jason the results of her pregnancy test on Tuesday, January 3? Jason tells Patrick to get off his back about seeking care and focus on the person who really needs his help: Robin! More alarms go off for Patrick when he finds Robin ready to sneak out of town. Robin gives Patrick a plausible excuse for her actions.Jason becomes overwhelmed as he flashes back to the past year. He urges Spinelli to help him locate Franco. Molly and Ewen's discussion about the Cassadine history hits too close to home for Sam. She later experiences horrifying flashbacks of Franco – as Jason's rage spills over again. Jason arrives at General Hospital after a volatile confrontation wih Michael – and passes out. Patrick finds Robin looking through her will on Friday, January 6. Will he be able to put the pieces together? Elizabeth realizes something is wrong when a serious Robin asks her to replace her in Patrick and Emma's life if she can't be there for them.
GH ALERTS: WEEK OF JANUARY 9, 2012

Elizabeth makes Robin a promise.
Carly turns to Luke for help.
Sonny and Johnny face off.