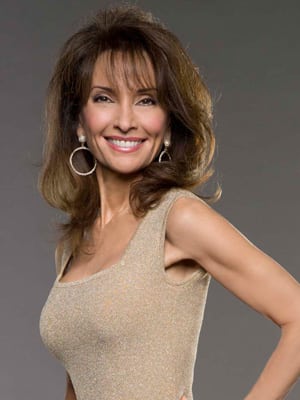 The phrase "How does she do it?!" is said a lot in regards to "Devious Maids" and former "All My Children" star Susan Lucci (Genevieve Delatour, "DM;" ex-Erica Kane, "AMC"), who manages to make being in one's 60s look youthful and glamorous. And the actress is sharing her secrets!
In a recent Huffington Post video interview, the New York native opened up about all of the things that make her thrive and look as fabulous as she does. Having a loving, supportive spouse like Helmut Huber helps, as does a simple daily drink, details of which she shares in the clips after the jump.
"I wake up, I'm happy," Lucci says. "I have my family intact an I do the work that I love to do, and those things make me thrive."
For more, check out the actress' interview below. And don't forget to catch season two of Lifetime's "Devious Maids," Sundays at 10/9C.