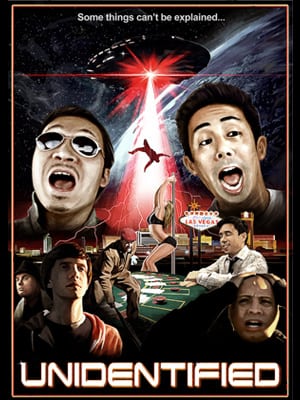 For those of you "General Hospital" fans who can't get enough of the love-him-or-hate-him Brad, there's a little treat for you online: The actor's DVD, "Unidentified" was released!
As we previously reported, the actor produced, co-wrote and starred in the sci-fi comedy that follows four friends who go on the run after getting into trouble with a Las Vegas loan shark… but end up finding even bigger trouble of the more earthly, unexplainable kind!
"It kind of starts out as a buddy film, but then it sort of becomes like 'Paranormal Activity;' weird things happen to these guys when they get stranded," he explains to Soap Opera Network. "We did it on a shoestring budget, but it looks good."
Snag your own copy of "Unidentified" on DVD and digital download at Amazon.com or through iTunes.
Filming in Space

For more information: unidentified-movie.com