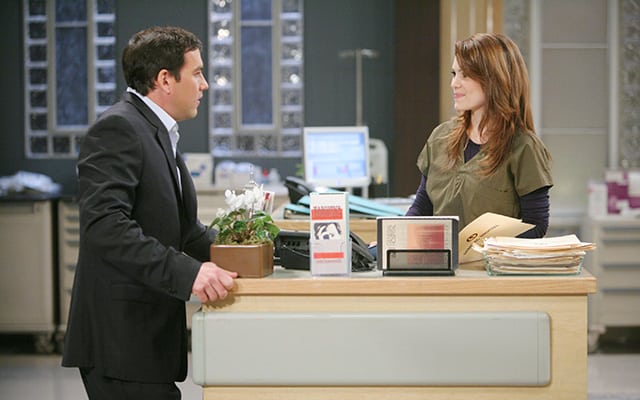 With "General Hospital's" 13,000th episode just around the corner — on Monday, February 24, to be exact — Tyler Christopher (Nikolas Cassadine) and Rebecca Herbst (Elizabeth Webber) sat down with reporters to dish on everything from Nikolas' limits when it comes to Britt (Kelly Thiebaud), the return of Ric (Rick Hearst) and their hesitation to delve into Nikolas and Liz's romantic past! Read on for the details!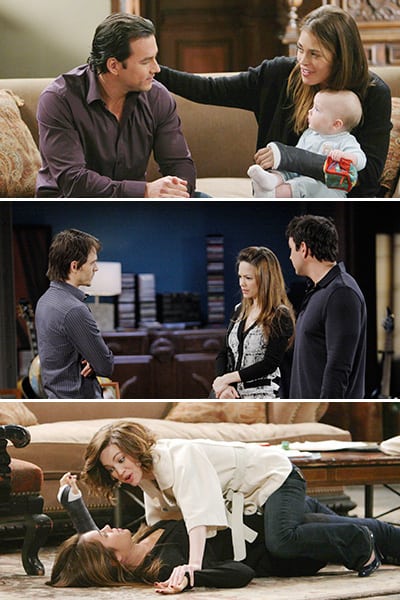 The rest of the town may be able to see "GH's" Britt (Kelly Thiebaud) for what she is — a total Britch! — but Nikolas is blinded by love. "One thing about Nikolas is that he always reserves his own thoughts and opinions and feelings until he gets to know someone first and doesn't pass judgment on someone until he gets to know them himself," Christopher explains. "So the Britch got a free pass because of that, in his eyes."
But will her free pass last, even after her despicable actions regarding Lulu's (Emme Rylan) baby are revealed? "I mean, if you look at the history of the character, he'll put up with just about anything," the actor says with a knowing smile before launching into how this current storyline may affect Nikolas' connection to Elizabeth going forward. "The only severe act of betrayal has been [when he and Elizabeth had an affair while she was involved with] Lucky [Jonathan Jackson], and we're all aware of that. And the one thing I was told at the time was to not to try and defend the character, and [it was] difficult for me to not do that. Because, how do you defend something, a betrayal of that nature? And the only thing that I came up with was that he's truly in love, completely head over heels in love with Elizabeth. And then, ok, I'm away from the show for two years, so we go away from that, and now we come back, and that's one thing that I'm trying to reintroduce into the story, is that it has to be that way. Otherwise, why would he do that? We spent so many years creating this persona of Nikolas being this upstanding, very noble [guy] of the highest morality, and then in that one instance, we strip it all away. So how do I bring that back? And that's the only thing I could come up with as an actor and me personally, is complete and utter love. So that's what we're trying to reintroduce into this story. So although what I did was completely unforgivable, here are our current circumstances, so how are we going to do deal with it going forward? And that is now the conflict between Britt, Nikolas and Liz, is how do I differentiate my love for Britt and my love for her given the history of all of us together? And that's really the story moving forward, if that makes sense."
And, as Herbst admits, it's a bit intimidating to jump back into that story, considering Nikolas and Elizabeth's betrayal was tough for Lucky fans to accept. "I was a little nervous at first, because it's the one storyline in all the years I've been here that people were a little sensitive about," she explains. "It was really hard for the fans to accept that… for these two characters, who have nothing but respect and love for Lucky, and you know how we all put Lucky on this pedestal, it was a little damaging. So to revisit this has made me nervous. But I think Tyler has the right idea… It might have been lustful for a moment, but they really do love each other."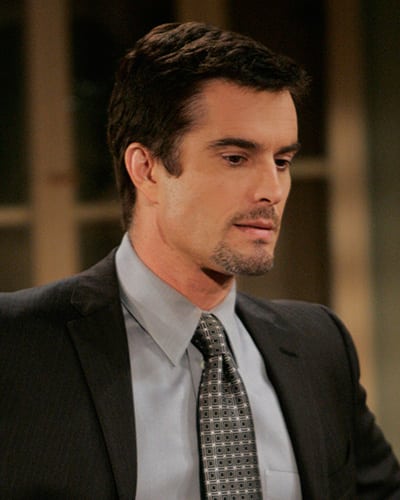 In fact, Herbst says that her alter ego is still head over heels for Nikolas. "She has tried for many years to put it in the back of her mind, but those feelings haven't gone away," she states — which will make Ric's return all the more fun!
"I am so excited," Herbst enthuses. "My first feeling about it is, I love Rick as a person. I love his family, we became really close when we worked together, and I haven't seen him in a while, and I'm really looking forward to having my friend back here at work. But the fact that he and Elizabeth were married — twice — kind of throws a wrench into things!"
As for whether or not Liz will have feelings for Ric upon his return remains to be seen, even by Herbst herself. "I literally have only read the first scene between us, and it's kind of just a shock, like, 'What are you doing here?'" she explains. "So I don't know where the writers are going to go in the beginning with this. I'm not sure how Elizabeth is going to feel. Because you know, Ric is not a good guy. He wasn't when he left, and he wasn't when he tried to kill me and do all of those things, too. You know, there's a lot of stuff that Ric did. Elizabeth should be wary!"