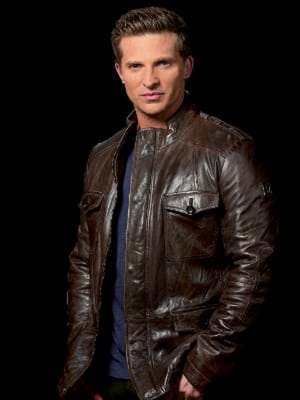 Yesterday's "General Hospital" episode sparked some fan excitement regarding Steve Burton, who used to play Jason Morgan on the sudser but now portrays Dylan McAvoy on "The Young and the Restless." After the infamous Victor Cassadine (Thaao Penghlis) teased that Jason is very much alive and well (if only in a cryogenic state) and then showed a picture of Burton onscreen, viewers began wondering if the actor is leaving his Genoa City home and returning to Port Charles! But is it true?
Fans began buzzing about his status immediately after the episode aired, and when one asked him via Twitter if he's under contract at "Y&R," he set the record straight: "Yes, just re signed," he wrote.
So it looks like the actor won't be returning to Port Charles — at least, any time soon! But showing the picture of Jason was very much a purposeful move on behalf of "GH," meaning there's a chance the character will soon be recast. If that's the case, who would you like to see in the role? Let us know in the comment section below!