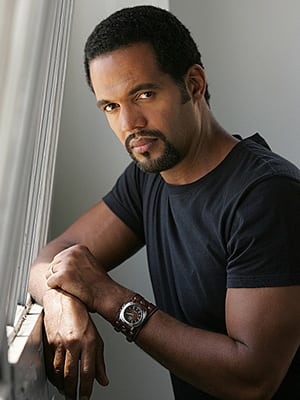 One week ago today, TMZ reported that Michael Muhney was fired from CBS' "The Young and the Restless" last month following allegations that he groped the breasts of one of his co-stars. Since then, several actors from the daytime drama series have spoken out on social media in support of Hunter King (Summer Newman), the alleged victim of the groping. Two actors from the series (Eric Braeden and Jerry Douglas) recently conducted interviews discussing Muhney's behavior on set and indirectly commented on the behind the scenes turmoil since the story hit mainstream media. Earlier this morning, following a tweet to King by a fan that read, "if ur being manipulated into this u need to be strong & tell the truth. Ur young & talented. There will be life after #YR," Kristoff St. John (Neil Winters) took issue with the tweet and responded with, "You have been deceived, lied to. Those of us in the know, are in the KNOW. #TruthWillSetYouFree." But that's not where the tweets ended.
Mere moments after tweeting the above, St. John tweeted a message directly to Muhney's Twitter handle that read, "Please set the record straight, for those of us that have to take the abuse from the fans. It's hard to watch and read." When a fan responded to St. John's tweet with, "U guys don't get it. The fans r supporting MM. & if we can shut Y&R down we will. Fire MM fire EB also," the actor said, "Sadly, you are incorrect. #WizardOfOz #BehindTheCurtain."
Just a short time ago, St. John added an original quote by himself to his timeline, "I further refrain, from playing 'that' game, the stain of ones name, and feeling the same. Tis a shame for the blame, I truly remain."
Muhney has yet to respond.