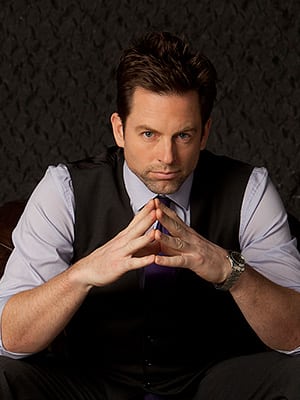 As fans of "The Young and the Restless" did in March 2011 to protest the supposed firing of cast member Daniel Goddard (Cane Ashby), fans of Michael Muhney (Adam Newman) have purchased a flyover of the CBS Television City studio, where the soap is taped, to get their message across to executives of their displeasure in the actor's firing. Only this time they have taken things a step further – they've alerted mainstream media!
According to TMZ, the same publication that reported allegations that the actor was fired for touching the breasts of one of his co-stars, a Facebook group made up of fans devoted to the ousted soap star have pulled together $785 to fly a banner that says, "NO ADAM NEWBIE, JUST MICHAEL MUHNEY," over the CBS studio.
It's unclear when the banner is scheduled to make its impression.
Muhney last airs Thursday, January 30 on "Y&R." The show does plan to recast the role, per the actor in a Huffington Post Canada interview.