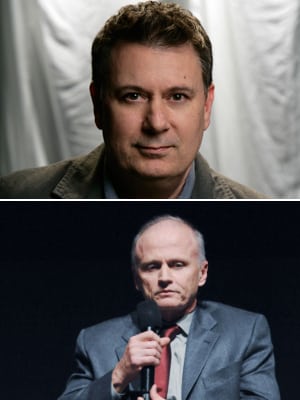 While reporting on the nominees for the 2014 Writers Guild of America Awards (See: WGA Nominations: 'Days of our Lives', 'General Hospital' and 'The Young and the Restless'), a couple of names appeared to have been omitted, specifically "Days of our Lives" co-head writer, Gary Tomlin, and former "The Young and the Restless" head writer, Josh Griffith. A couple of you inquired with us about that, and I in fact initially questioned it myself, at least until I was quickly reminded that both Tomlin and Griffith went "fi-core" during the 2007-2008 writers strike.
As noted by Soap Opera Network shortly after the strike ended in February 2008, both writers along with a host of others went financial core and wrote new material for their soaps while the WGA was still actively striking. As a result, while each of those writers can still work on Guild projects, they are no longer eligible to be members of the WGA. However, they continue to pay reduced union dues and the Guild is obligated to continue providing services such as health insurance, pension and residuals.
In addition to Tomlin and Griffith, other active daytime soap writers not included in their soaps nomination was "DAYS'" Fran Myers and Jeanne Marie Ford and "Y&R's" Michael Conforti.