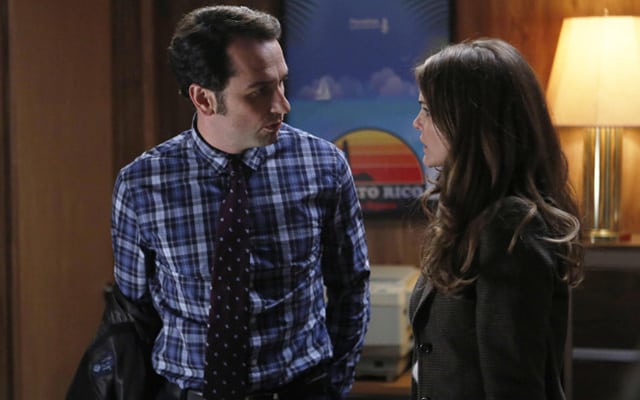 Fans of FX's "The Americans," starring Keri Russell and Matthew Rhys, won't have to wait too much longer before the spy drama series returns for its second season. FX announced yesterday that the show will debut a new batch of episodes beginning Wednesday, February 26 at 10:00 PM ET/PT.
As FX's most-watched drama series launch ever with 5.1 million viewers tuning in for the January 2013 debut, "The Americans" follows Russell and Rhys as two KGB spies posing as Americans in suburban Washington D.C. shortly after Ronald Reagan is elected President. They play complicated married couple Philip and Elizabeth Jennings on the show. The series also stars Noah Emmerich, Holly Taylor, Keidrich Sellati, Annet Mahendru, Alison Wright and Susan Misner.
"Americans" was recently named one of the programs of the year by the American Film Institute (AFI), which honors the 10 outstanding films and 10 outstanding television programs that the organization deemed "culturally and artistically representative of the year's most significant achievements in the art of the moving image." AFI will honor the creative ensemble for behind the series at an invitation-only luncheon on Friday, January 10, 2014 in Los Angeles, California.