InSession: 'DAYS' Greg Vaughan Talks Eric's Current Struggles and Blossoming Attraction to Nicole!
Howard Wise/JPI Studios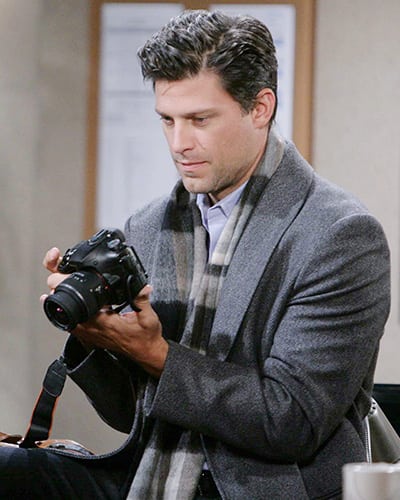 The last few weeks have been anything but easy for "Days of our Lives" Eric, who lost his position as a priest after an explosive sex tape scandal in which he was (unintentionally) a part of stunned the town of Salem. And according to his portrayer, Greg Vaughan, the character is in for an uphill battle with no end in sight. But it is a soap opera, after all, so you can bet there's going to be a love twist within the darkness that currently encapsulates the former priest's life! Read on to get Vaughan's take on the weeks ahead and whether or not he thinks a romantic relationship between Eric and Nicole (Arianne Zucker) is in the cards for next year!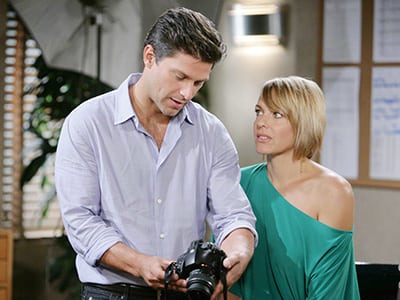 "He's let so many people down," Vaughan says of his character with his head down, almost as if he too feels the shame that his alter ego has been experiencing lately. "Himself personally, but also the community and everyone that's looked at him as this newfound light. He's come in, he's rebuilt the community, bonded with the community, been there as the gel for family and sibling love and brotherly love that has been developed, so lovely. They really reconnected. [So] he's trying to come to terms with this and where he's going to go and how to make it better and how to make it right. And it's more about his future personally, the community, the church, his family, Nicole, making amends. I mean, there's going to be a rollercoaster ride. A lot of people are mad and feel used in a way and lied to, because they don't know the whole truth."
And that basically means that Eric will be spending a lot of time getting back into the community's good graces throughout the holiday season. "There's going to be a lot of rebuilding," the actor notes. "He's got a lot to make up for, to make right… and how do you redeem that? How do you make amends for that? So it's going to be a full force push."
However, he teases that romance with Nicole is still a definite and likely possibility. "It's a process [to finally get them together], but I don't think people will be bothered by it," he says with a smile. "From what I've understood, [fans] wanted the bond between the two to happen sooner, and I think the bond will still be there, it's just going to develop over a period of time."