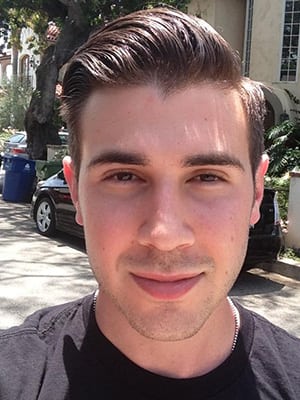 Listed as a second unit director of photography during the third season of "The Bay: The Series," David Pregerson, 23, a recent graduate of UCLA, has died after succumbing to injuries sustained by a hit-and-run that occurred on the morning of Friday, December 27 in the Pacific Palisades neighborhood of Los Angeles, CA. According to police, he was walking home when he was hit by a vehicle and thrown into the bushes. The driver of the vehicle has yet to be identified. Pregerson died on Monday night after being taken off of life support.
In honor of his memory, producers of "The Bay" have released a Director's Cut of Chapter 11: Part 1, which can be streamed beginning today.
"Bay" creator Gregori J. Martin said in an interview with KABC on Friday, "David is great, I work with David, and, you know, he is amazing, right now, I think it is just about finding out information, we don't have any information at all, and we just need to get to the bottom of this." He noted, "We need to find out who did this, who left him in the bushes."
Anyone with information on this incident is urged to contact L.A. County Crime Stoppers at (800) 222-TIPS / (800) 222-8477.