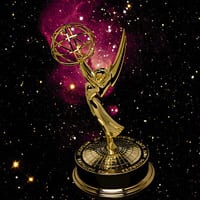 The National Academy of Television Arts & Sciences (NATAS) announced yesterday that it's going to be easier than ever for 41st Annual Daytime Emmy race entrants to submit material and for voters to get their voices heard, as the entire process has shifted to an online space! In addition, entries for this year's awards ceremony are now being accepted, and submission are open in all 81 Daytime categories.
"With six Daytime Dramas ["The Bold and the Beautiful," The Young and the Restless," "General Hospital," "Days of our Lives," "All My Children," and "One Life to Live"] in contention this year, we are thrilled to open the gates for what we expect to be a record year in all Daytime Emmy Award genres," said Malachy Wienges, Chairman, NATAS, in an official press release.  "In addition to adding three new Spanish-language categories, we are implementing a brand new entry/judging system that will allow entrants quick and easy submissions and judges the ability to evaluate nominees at work, at home and just about everywhere else!"
David Michaels, Senior Executive Director, Daytime Emmy Awards, admits that industry insider pressure finally convinced the organization to implement the services of Yangaroo, Inc., an awards-program provider used by organizations like the Grammys and MTV Video Awards that allows for entries to be uploaded straight from the entrant's desktop and all viewing and voting to be done online. ""The industry has been asking for the convenience of online participation for some time," Michaels says. "With the addition of this new program and new categories, I believe we will have an overflow of entrants and judges eager to participate."
Entrants will be provided a lower admission fee if they submit by Friday, December 20; otherwise, the deadline for all submissions is Friday, January 17, 2014.