Watch 'DAYS' and Tweet With Lauren Koslow To Win A Follow
Corday Productions, Inc.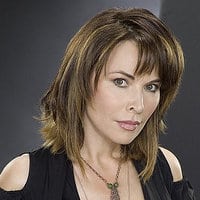 During the east coast broadcast of NBC's " Days of our Lives" on Wednesday, November 27 fans will get a chance to watch the show while tweeting live with actress Lauren Koslow (Kate ), who wants tweeters to provide her with their best and most creative idea of what her character is texting to Hope Brady (Kristian Alfonso) during the episode. The lucky person whose idea is selected will win a follow from the actress on the social network.
To tweet with Koslow, take note of her twitter handle @LaurenKoslow.