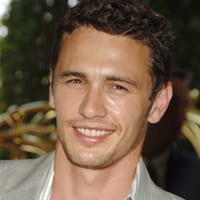 As if tackling daytime soap operas and the Academy Awards wasn't challenge enough for James Franco (ex-Franco, "General Hospital"), the actor is gearing up to next take on broadway as he's signed on to make his debut in "Of Mice and Men" next year. Franco will portray George in the production, which is based on the John Steinbeck novel of the same name. The character is one half of two migrant workers looking for employment during the Great Depression. Actor Chris O'Dowd will portray Lennie, the other migrant worker.
Scheduled to begin with preview performances on Wednesday, March 19, the play will officially open on Wednesday, April 16 and will run through Sunday, July 27. Staged at the Longacre Theatere in New York City, tickets will go on sale beginning Saturday, January 11.
"Of Mice and Men" is being produced by David Binder with Anna D. Shapiro serving as director.