Eileen Davidson: Why She's Leaving 'DAYS,' What's Next and the 'R' Word
Corday Productions, Inc.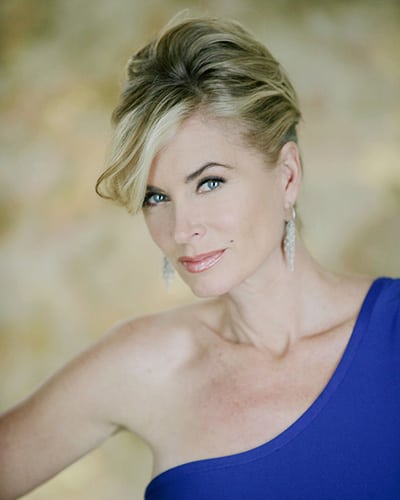 When "Days of our Lives" executive producer, Ken Corday, let the cat out of the bag via Soap Opera Digest that Eileen Davidson would be departing the daytime drama series in the coming months, the actress was forced to speak out on Twitter, then Facebook and now TV Guide to clear up any doubts about her future as Kristen DiMera on "DAYS" and the possibility of a return to "The Young and the Restless."
On her Facebook page, Davidson said, "Just wanted to confirm that I have indeed left ['Days of our Lives']. My last day was July 16 but I will be airing until November. I'm taking some time off to enjoy my family however I am not retiring. Not really sure what's next for me work wise. But I am looking forward to figuring it out!" In an interview with TV Guide's Michael Logan, Davidson added to her Facebook post when she said, "It was nothing financial. I've known about this since last March when they came to renegotiate my deal. We discussed it for, like, a minute, but then I told them I really felt the need to leave. They've asked me to stay quiet about it since I'll still be on the air for another three or four months."
When asked by Logan, "Why couldn't they consolidate all your scenes to, say, two days a week?" Davidson said, "It's just not feasible. At 'DAYS' they work around other people like that and I have no bad feelings about it, but that's just not me. I don't want to keep the show from doing what it needs to do in order to stay on the air. And you can't put Kristen on the back burner because then there's no point to her. She's always got that foot on the pedal, and that's exhausting."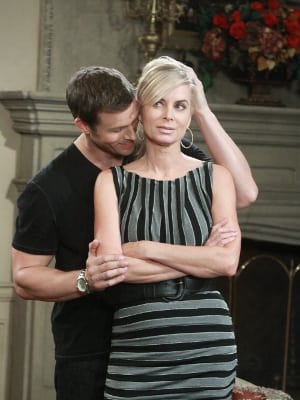 Touching again on the "R" word and whether or not she might find herself back in Genoa City on "Y&R" as Ashley Abbott, Davidson says, "I'm not leaving 'DAYS' to go to another show, nor am I retiring. When I told Eric Martsolf [Brady Black] I was leaving, the first thing out of his mouth was, 'Oh, you're going back to 'Y&R" No, I'm not. First of all, they haven't approached me and I'm sure they've known since March that I was leaving 'DAYS" since both shows are Sony productions. I will definitely work again. Who knows? Maybe two weeks or a month from now I'll be ready. But there's another big reason I feel it's time to leave 'DAYS'. The characters I play there have a very short shelf life. How can you have Kristen keep doing her shenanigans year after year without it getting old? How many times can she reunite with Brady before he starts to look like a complete dunce? 'DAYS' has asked me to come back for shorter story arcs down the line, and that could happen."
For more from Davidson's interview with TV Guide, click here.