Drake Hogestyn Back On Contract With 'DAYS'; Actor Shares He's Sold His House!
Corday Productions, Inc.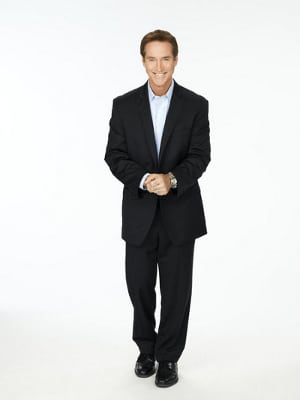 Drake Hogestyn is not only returning to NBC's "Days of our Lives" in the early part of the new year as his iconic character, John Black, he's also returning to contract status with the daytime drama series. The actor confirmed his new status with the soap to Soap Opera Network during today's "A Day of Days" fan event at Universal CityWalk Hollywood.
Hogestyn's return to "DAYS" couldn't have come at a more pressing time as the actor also shared with us that on November 22 his family is set to close on the sale of their house and they were all packed and ready to move out of LA!
Word of Hogestyn's return to "DAYS" first came to light in October. The actor confirmed his return via Twitter on Halloween. "Happy All Hallow's Eve!" he wrote. "The Treat?…I'm back in Salem!" But the Trick? "I sold my house and have no place to live!" he shared. "Now that's scary! Yikes!"