'DAYS' Stars Reflect on 48 Years of Sands Through the Hourglass
Corday Productions, Inc.
When Ted Corday and Betty Corday watched "Days of our Lives'" NBC debut on November 8, 1965, they couldn't have known that the soap opera they created would garner so much success. Now, 48 years later, the show not only is coming off of an Outstanding Drama Series win from the National Academy of Television Arts and Sciences, it's comprised of a talented and close-knit cast who all have very special memories regarding their time with the popular show. Soap Opera Network spoke with a few said castmembers, and in celebration of the show's 48th anniversary, they were all too happy to share some of their favorite moments from the early days and beyond!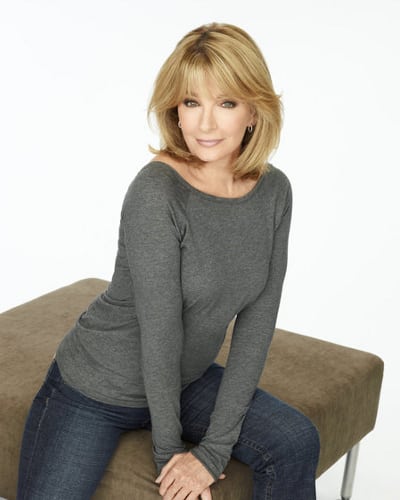 Deidre Hall (Marlena Evans)
"Oh my god, Wayne Northrop [ex- Alex North, Roman Brady] and I [used to pull pranks on each other all of the time]. It was merciless! Merciless! Nothing was sacred. At one point, he was sleeping in my foster child's bed, so before my take, I said to my prop man, 'Give me a bucket of warm water.' And before he had to jump into bed, I poured it all over like the kid who wet the bed. He jumped into bed, and I had finished my part of the scene, and I began to run. He didn't even finish the take! He hit that bed, came off that bed and came after me. The race was on, and I got thrown in the shower! I mean, it was crazy, crazy, crazy. But it's a show filled with moments, and that's what you remember with daytime. It's been really wonderful, being a part of so many magical moments."