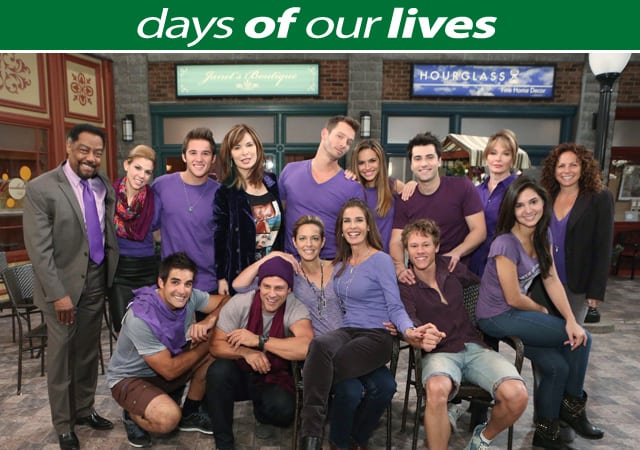 Friday, November 8 marks the 48th anniversary of "Days of our Lives," and you better believe there's a celebration in the works! The Betty and Ted Corday created susder is having an on-set gathering for cast, crew and executives, and they're working hard to make sure fans like you are a part of it!
Beginning Friday, November 8, at 10:00 AM PT and not to continue beyond 3:00 PM PT, the actors will be tweeting out pictures, details and videos from the monumental celebration. All you have to do is follow the official "DAYS" Twitter handles (@NBCDays @DaysofourLives) to keep up with the fun!
Meanwhile, if you have any questions for the actors, you can Tweet them using the #AskDAYS hashtag.